Hello traders everywhere. The DOW came close to breaking the 25,000 level in early trading, which would have been the first time since early February that it had traded at or above that level. But it wasn't to be as it soon retreated from those highs to only be trading slightly higher on the day. The biggest contributor to sluggish trading is thin volume, overall trading volumes have been declining for some time with Friday and Monday being two of the lowest-volume days of the year at the NYSE. Have traders started the ole "Sell in May and go away" trend?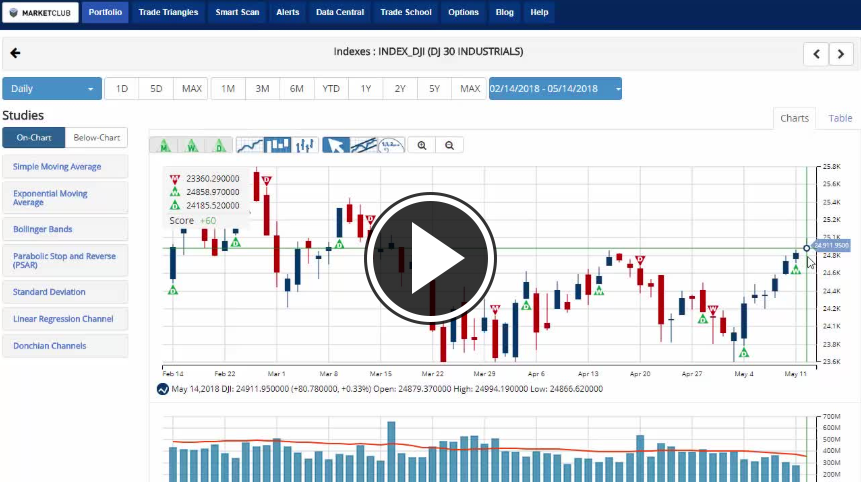 The big news of the afternoon was that the U.S. Supreme Court ruled that states can allow sports betting, which gave a boost to some of the Vegas/gaming stocks. The ruling takes the U.S. a step closer to legal sports betting in numerous states, possibly even nationwide. Currently, the practice is legal only in select places such as Nevada, home to the gambling capital Las Vegas. While Nevada's Gaming Control board reported $4.8 billion in sports bets last year, the black market total is considered to be many times the legal market.
Mark Cuban told CNBC on "Squawk Alley."
"I think everyone who owns a top four professional sports team just basically saw the value of their team double," said Cuban, owner of the NBA's Dallas Mavericks.
Key Events To Watch This Week: