There are few events that can send a cannabis stock soaring like an investment from big tobacco.
Do you remember what happened on December 7, 2018?
That's when Altria Group (MO), one of the largest tobacco companies in the world and maker of Marlboro cigarettes, invested $1.8 billion into Cronos Group (CRON), one of the largest cannabis companies in Canada and the world. Investors loved the news, sending shares of Cronos soaring. Cronos proceeded to jump almost 148% in the eight weeks while the rest of the cannabis sector gained 24%. It looks like a similar megadeal is in the works.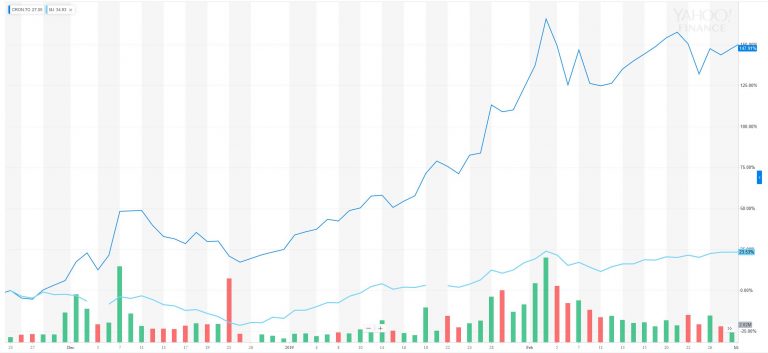 Auxly Cannabis Group (XLY, CBWTF) is a mid-sized cannabis company headquartered in Canada.
It has a market cap of $380 million and annual cannabis cultivation capacity of 100K kilos.
Auxly has one of the most unique business models in the Canadian cannabis industry – it calls itself a "streaming cannabis company." Here's what that means. Auxly is basically a wholesaling, cultivating and selling cannabis to some of the largest retailers in the industry. In order to meet these supply needs, Auxly owns an impressive portfolio of cannabis cultivation facilities that it expects to produce more than 100,000 kilograms in the next 12 months. Continue reading "Can Big Tobacco Ignite This 80% Loser" →