Hello traders and MarketClub members everywhere. Just a quick update today on Big Lots, Inc. (NYSE:BIG). Should this stock close at or near its high for the day on Friday, you might want to go home long this stock based on our weekend rule.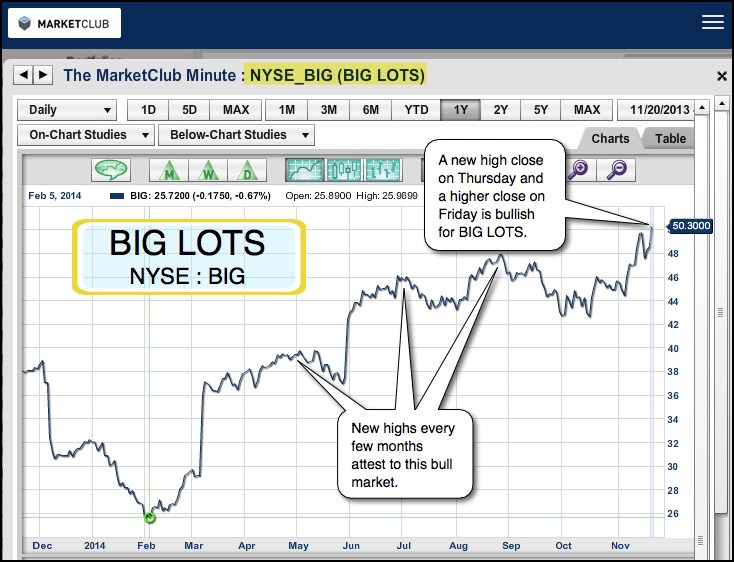 If you are not familiar with "The 52-Week New Highs on Friday" rules, here they are again.
Rule #1: When a stock hits a new 52-week high on a Friday and closes at or close to its high for the day, go home long that stock for the weekend.
Rule #2: Exit this long position on the opening the following Tuesday.
Rule #3: If the stock opens sharply lower on Monday, exit this position immediately.
"The 52-Week New Highs on Friday" rules work extremely well in futures and in Forex.
Be sure to leave your comments below this post and have a great weekend.
Every success with MarketClub,
Adam Hewison
President, INO.com
Co-Creator, MarketClub