Hello traders everywhere. The midterm elections are over, and the stock market is on the move higher. Are we going to get a long-term post-election rally or is this just a short-term bump? The S&P 500 has jumped above its 200-day MA for the first time in eleven days, but we're still waiting on a new green weekly Trade Triangle to exit a short position in the S&P 500.
The DOW broke above its 50-day MA and issued a new green weekly Trade Triangle at 25,817.68 pushing the Chart Analysis Score to +75 indicating that a long position may be in order for the DOW. We'll have to see if there's carry through at the end of the week or if this is just a short-term election euphoria bump.
The NASDAQ is trading just below its 200-day MA standing at 7,519.45 with a Chart Analysis Score of -70. Even if The NASDAQ trades above the 200-day in the coming days it still has some work to do to enter a sidelines position.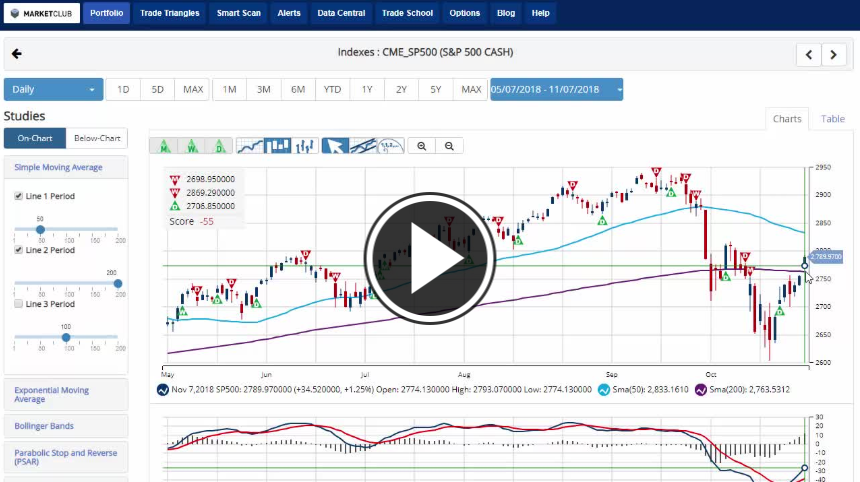 On the opposite end of the spectrum, the U.S. dollar is not buying into the post-election hype and traded as low as 95.48 before backing off the session lows. But it is still down on the day and is down .60% on the week. Continue reading "Stocks Rise After Midterm Elections" →