Hello traders everywhere. The likes of Netflix Inc. (NFLX) and Time Warner Inc. (TWX) have propelled the NASDAQ (COMP) to record highs today hitting $7,748.96 in morning trading. Move higher comes after a federal judge approved the blockbuster merger between AT&T and Time Warner on Tuesday, blocking the government's effort to stop the $85.4 billion deal. This decision could unleash a wave of corporate takeovers.
The judge, Richard J. Leon of United States District Court in Washington, said the Justice Department had not proved that the telecom company's acquisition of Time Warner would lead to fewer choices for consumers and higher prices for television and internet services.
The merger would create a media and telecommunications powerhouse, reshaping the landscape of those industries. The combined company would have a library that includes HBO's hit "Game of Thrones" and channels like CNN, along with vast distribution reach through wireless and satellite television services across the country.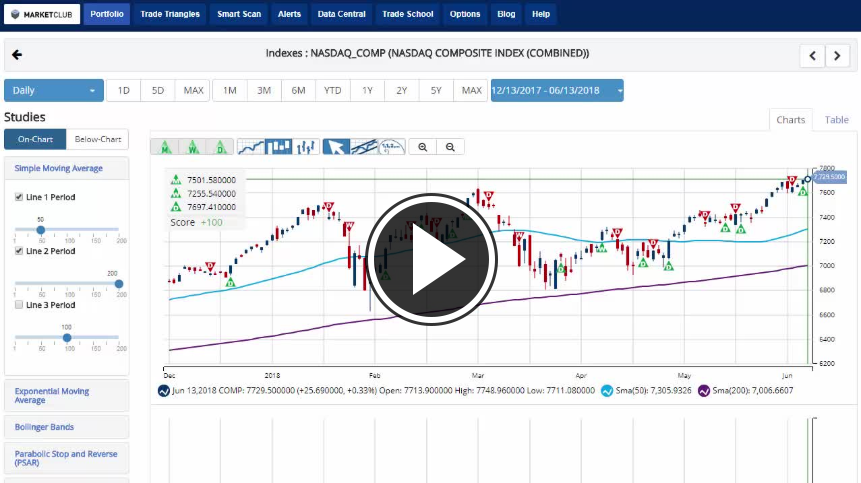 On the other side, the S&P 500 and DOW are relatively unchanged on the day awaiting the announcement of the Federal Reserves interest rate hike decision at 2 pm EDT today. It's expected that Fed Chair Jerome Powell and his colleagues will announce a quarter-point increase in interest rates as the central bank seeks to normalize monetary policy with the economy showing signs of health. Continue reading "NASDAQ Hits Record High On Judges Ruling" →