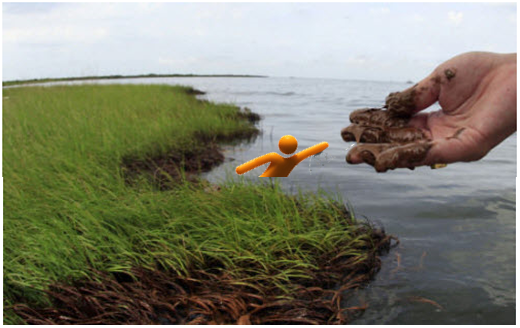 Unfortunately the President seemed to miss the point - capping BP's huge gusher off the Gulf. Coincidentally, I read today that BP now stands for BIG PROBLEM and not British Petroleum.
Surfing around the web today I read comments like, "if we could put a man on the moon 40 years ago and 238,857 miles away, how is it that we can't cap a well that's 40 miles off the US coastline in deep water?" I, myself, am asking the same question.
I believe that the President missed the boat on this one. He has not focused the entire might of the United States on getting this problem fixed. As they say, he was a day late, and in this case, billions of dollars short.

Loading ...
It seemed outrageous to me that we had local governments wanting to get to work on clean-up and conservation, but were having to wait for permits from the Army Corps of Engineers and other Federal agencies to start making decisions. The reality is, the Federal government is huge and has no idea what the left hand is doing in regards to the right-hand. Continue reading "President Obama's address from the Oval Office last night was a good speech..." →