Today I will be looking at the stock chart of Cadence Design Systems Inc. (NASDAQ:CDNS). This stock just broke out to the upside from a four-month base and looks as though it wants to continue going higher. All of the Trade Triangles are green and pointing higher for Cadence Design Systems. My upside target for this stock is $22.40, CDNS is currently trading around $19.50.
Looking at the chart you can see that this stock has a very well-defined four-month base and has cleared resistance with today's breakout. If you measure from the lows of $16.52 to the resistance level which is at $19.53 it gives us a measurement of $3.01. You then add that number to the resistance level of $19.53 and this gives you a target of $22.54. I would then round that number down to approximately $22.40, which is now the upside target zone for this stock.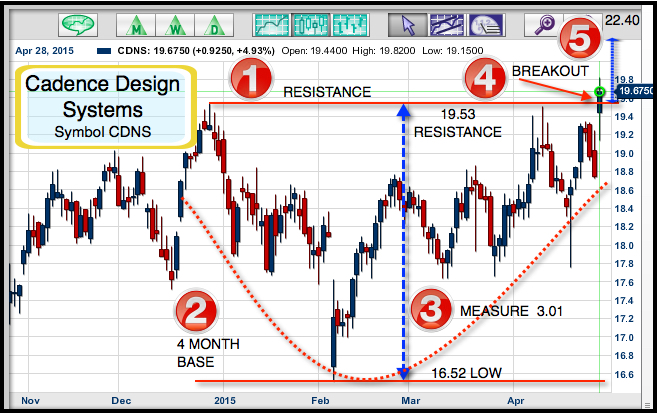 So what does Cadence Design Systems do?
Continue reading "I Like The Chart Formation On This Stock" →