The US hemp industry is on the verge of a groundbreaking legal victory. Powerful politicians are about to open the floodgates for billions in new sales to flow into the hemp industry in the next few years with a controversial piece of legislation.
This potential legal breakthrough is the perfect catalyst for a promising young US cannabis company that is an early leader in the high-growth hemp and CBD markets.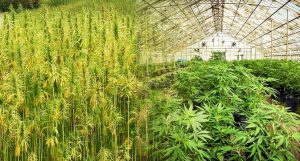 However – hemp's seemingly supernatural powers have plenty of applications.
The total sales for the U.S. Hemp Industry in 2017 were $820mm. $190mm were for Hemp-Derived CBD products, $181mm were for personal care products and $137mm were for hemp food products. Food sales were led by the Snack Food category and Industrial Product sales were led by the Automotive category.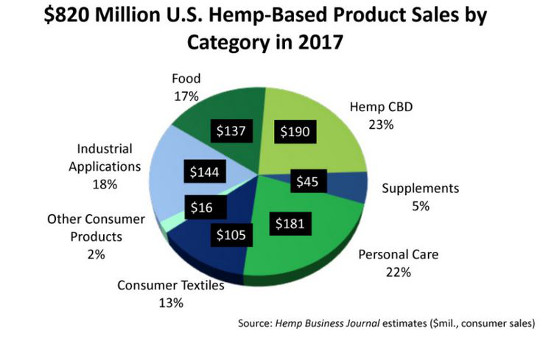 Despite all of these applications, hemp is still classified as a Schedule 1(I) drug by the Federal Government. That classification has significantly stunted the growth of the US hemp industry.
That could all change as early as this week. Continue reading "Farm Bill Could Unleash $1 Billion In US Hemp Sales" →