At the start of this month, I shared with you the comparative dynamics of gold and gold stocks. I joked that the commodities traders could only envy the stock investors as the results of gold purchase were laughable compared to investing in stocks. And today I would love to show you an even more surprising results of silver stocks.
Part I. Comparison
Chart 1. Top Silver Stocks Vs. Silver: This Brilliant League Is Not For Metal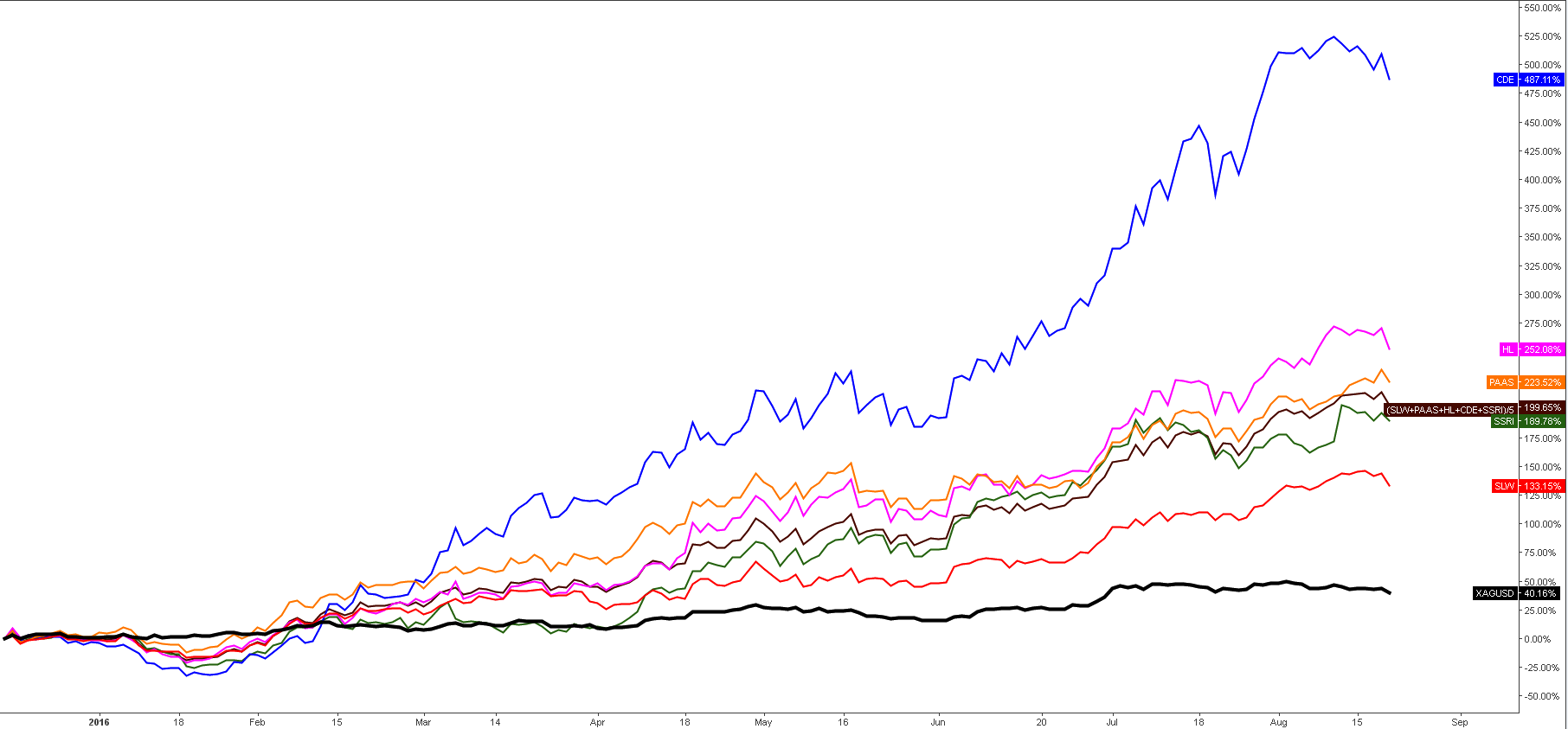 Chart courtesy of tradingview.com
The above chart has a high resolution and to see it in a full size; please click on the chart. It shows us the comparative dynamics of silver and the top silver stocks by market cap.
The 5 stocks are sorted by market cap: Continue reading "Silver Miners Could Have Made You A Fortune" →