Bitcoin is a true modern hero in the financial world as it stands no matter what. Let it be the Chinese government's ban or US regulators and financial elite's rejection.
It is amazing how Bitcoin follows a conventional chart structure as it acts like matured instruments over time but at a higher speed. The predicted drop in leg 2 down hasn't kept us long as it emerged the same day when the previous update was posted.
Most of you thought that this drop could be just a part of a pullback ahead of another Bitcoin rally.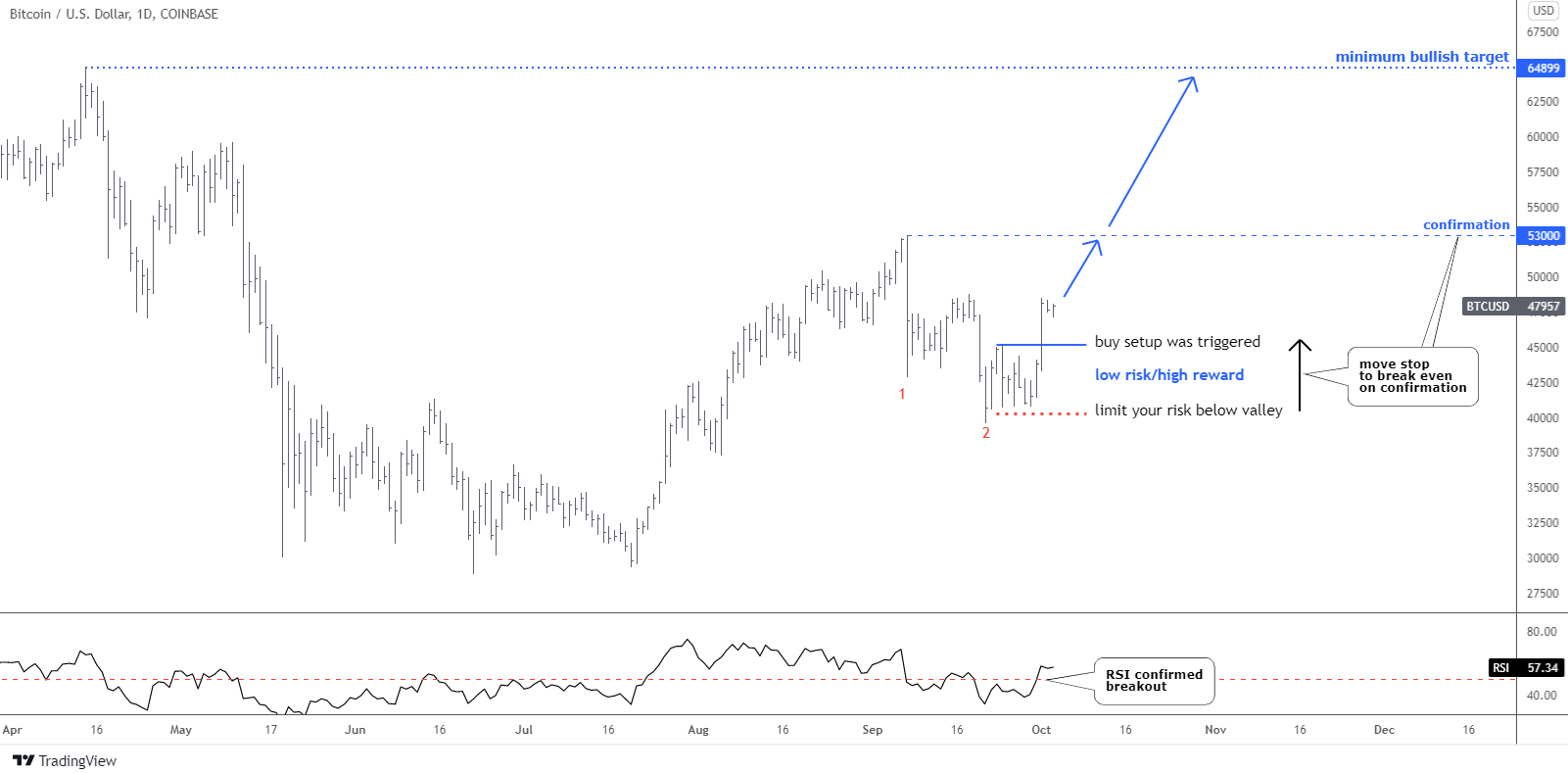 The collapse in red leg 2 down was close to hitting the preset target of $38k, as it bottomed at the $39,600 mark. The structure looks completed as it has met the minimum requirement to travel an equal distance with leg 1. Continue reading "Bitcoin Triggered Buy Setup, Plus Gold And Silver" →