The most important time of the quarter has arrived for cannabis stocks.
Earnings season is when companies reveal sales and earnings results for the previous quarter – and just as important, the company provides guidance on what investors should expect for the following quarter.
Quarterly earnings that beat expectations have a documented history of helping shares outperform the broader stock market in the following weeks and months.
On Wall Street, this pattern is known as the post-earnings announcement drift (PEAD).
Post-earnings announcement drift is the tendency for a stock's cumulative abnormal returns to drift in the direction of an earnings surprise for several weeks (or even several months) following an earnings announcement.
Here are some more details from Wikipedia.
Once a firm's current earnings become known, the information content should be quickly digested by investors and incorporated into the efficient market price. However, it has long been known that this is not exactly what happens.

For firms that report good news in quarterly earnings, their abnormal security returns tend to drift upwards for at least 60 days following their earnings announcement. Similarly, firms that report bad news in earnings tend to have their abnormal security returns drift downwards for a similar period. This phenomenon is called post-announcement drift.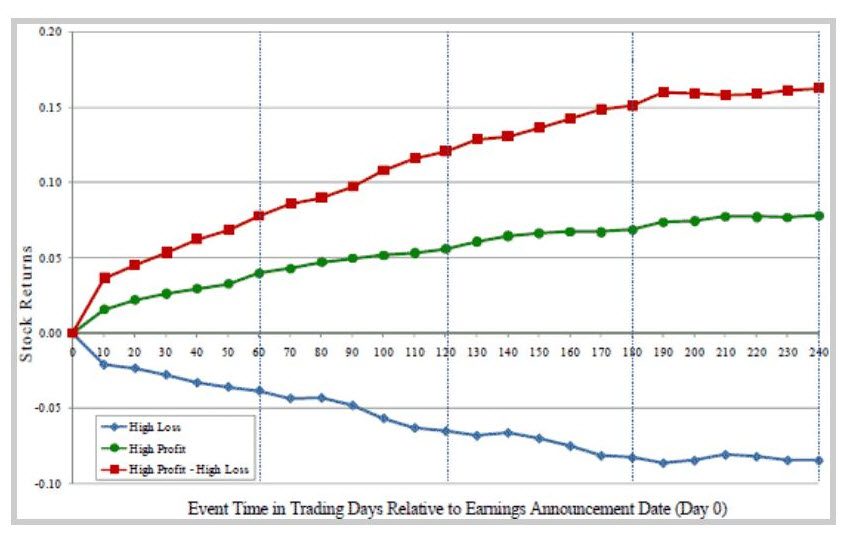 The power and reliability of the PEAD was on full display in the cannabis sector last quarter. An elite group of early cannabis leaders delivered impressive quarterly results that have been driving shares higher for the last two months. Continue reading "Will Cannabis Stocks Soar Again?" →