Hello MarketClub members and traders everywhere! As you start a new week, it is important to look at what happened last week in the markets.
There's no doubt that last week was tough week for most traders with Apple sliding almost 4% which was enough to drag practically every other market down. But what interested me was the market action on Friday. Last Friday we saw a recovery in the market and when one looks at the RSI indicator, all the major indices closed over the 50 line. In fact, all of the Trade Triangles on both the indices and Apple remain positive in both the intermediate and long-term trends.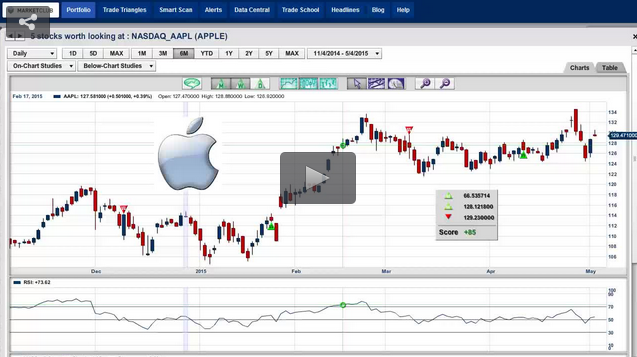 I would not be surprised to see the market chop around these areas for a while, but I would rather be a buyer here, than a seller.
Here are some of the stocks I think are worthy of your attention: Continue reading "Time To Buy These 5 Buy Stocks?" →