Many investors attempt to incorporate candlestick charting into their trading plans, however few know why this tool has become so popular.
http://broadcast.ino.com/redirect/?linkid=1196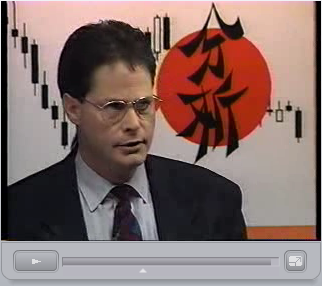 In this complimentary video, "Advanced Applications of Candlestick Charting," authors, software programmers, and co-founders of the International Pacific Trading Company, Gary Wagner & Brad Matheny will walk you through:
-History of candlestick charting
-How to interpret candlesticks
-How to merge Eastern & Western technical analysis together
-How to merge candlestick charts with your current trading plan
-And more...
You'll watch and listen as Wagner explains the importance of using this strategy. He says, in part, "Candlestick patterns are a mathematical formula which illustrate the psychological market sentiment. In other words, as a market reverses, or a market is moving in an up-trend, there are certain traits that can be distilled in terms of mathematical formulas that will reveal some very important information."
This 100 minute complimentary video can be found on Trend TV. You don't have to worry about watching the whole video at once. After you have a password, you can revisit anytime to watch the rest of a video, review a video, or watch other videos on Trend TV.
If you already have a password, log-in here:
http://broadcast.ino.com/redirect/?linkid=1198
If you need a password, click here:
http://broadcast.ino.com/redirect/?linkid=1201
Enjoy,
The Trend TV Team