One year ago I shared with you the similar dynamics of the top gold stocks ranked by ROE. There were five tickers: ABX (Barrick Gold), SBGL (Sibanye Gold), IAG (IAMGOLD), GSS (Golden Star) and HMY (Harmony Gold Mining). I want to update on their price dynamics to show you which of your bets played out after one year.
Before we get down to the results, below is the distribution of votes for each stock for you to recall those bets.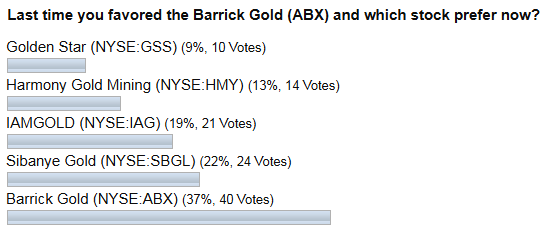 For the second time in a row, the majority of you bet on Barrick Gold (ABX) despite that this company was among the top losers a year ago. Another interesting fact is that the Golden Star (GSS) was the least favorite, although it had shown the best result last time. This is what we call mysterious investors' sentiment.
Chart 1. Gold Stocks Vs. Gold: Unmatched


Chart courtesy of tradingview.com
Continue reading "Gold Stocks Couldn't Beat Gold" →