Cannabis has emerged as a big winner in the 2020 U.S. presidential election. All five states that voted on cannabis legalization passed their ballot measures. That list includes:
Arizona: recreational cannabis
New Jersey: recreational cannabis
Montana: recreational cannabis
South Dakota: recreational and medical cannabis
Mississippi: medical cannabis
This is another big step forward for the U.S. cannabis industry.
33 states have already legalized medical or recreational cannabis. Adding five more states to the mix will add billions in annual sales. The growing green wave has analysts predicting enormous growth for the U.S. industry in the next five years.
U.S. Cannabis Industry Setting Up For Major Growth
Here are some more details from mjbizdaily.com.
Retail sales of medical and recreational cannabis in the United States are on pace to eclipse $15 billion by the end of 2020, an increase of approximately 40% over 2019 sales figures, according to exclusive projections from the 2020 edition of the Marijuana Business Factbook.

Total U.S. sales could rise as high as $37 billion by 2024, according to exclusive projections from the latest Factbook, which was released Monday at MJBizConNEXT Direct.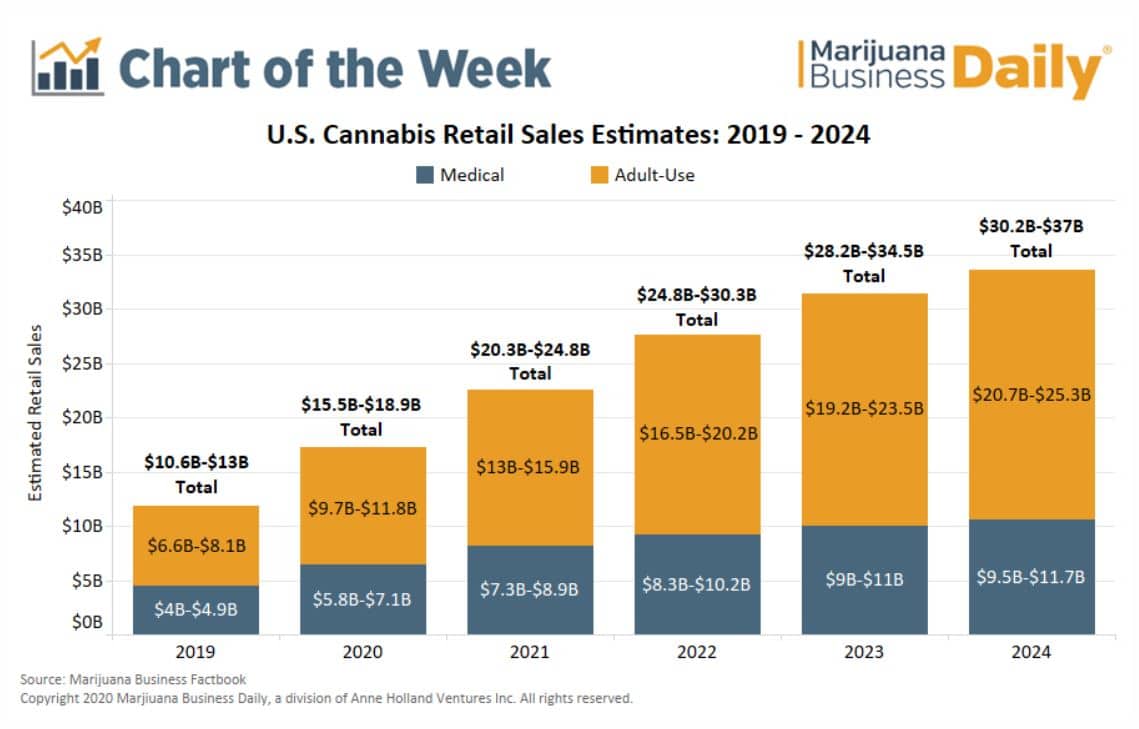 While the entire sector stands to benefit from this explosive growth, a popular group of early industry leaders could benefit the most. Continue reading "3 Cannabis Stocks To Trade After The Vote" →