The Japanese Yen is making headlines, again. The Dollar-Yen trade pierced through the 110 support level and the Bank of Japan's credibility is at stake. It's only a matter of time before the BoJ swings its "sword" and slice rates again, or at least, so it seems. But while Yen strength has caused quite a stir in Japan, its origins, this time around, are rooted elsewhere.
Wall Street is flat, European bourses are falling and China isn't out of the woods just yet. Japanese corporates keep hoarding cash and, of course, they need to park it somewhere. That "somewhere" is their default choice; i.e. repatriate the cash and buy into the safety of Japanese Government Bonds.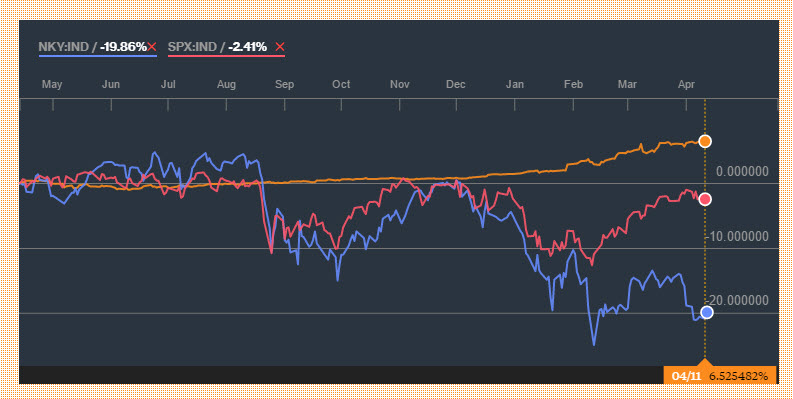 Chart courtesy of Bloomberg Press
As illustrated in the chart, when comparing the Bloomberg Japan Sovereign Bond Index with S&P500 and Nikkei 225, demand for Japanese Government Bonds has been strong. Japanese Government Bonds beat both the S&P500 and the Nikkei 225 for the passing year. And that's even more interesting when you consider the negative yields—it actually costs to hold Japanese Government Bonds.
How long can Japanese corporates keep repatriating funds and pay for the "privilege" to hold Japanese Government Bonds? Continue reading "What's Really Happening With The Japanese Yen?" →