Today I prepared an absolutely different look at the Palladium technicals.
Monthly Chart: Palladium Has Halted On The Way Up To $1200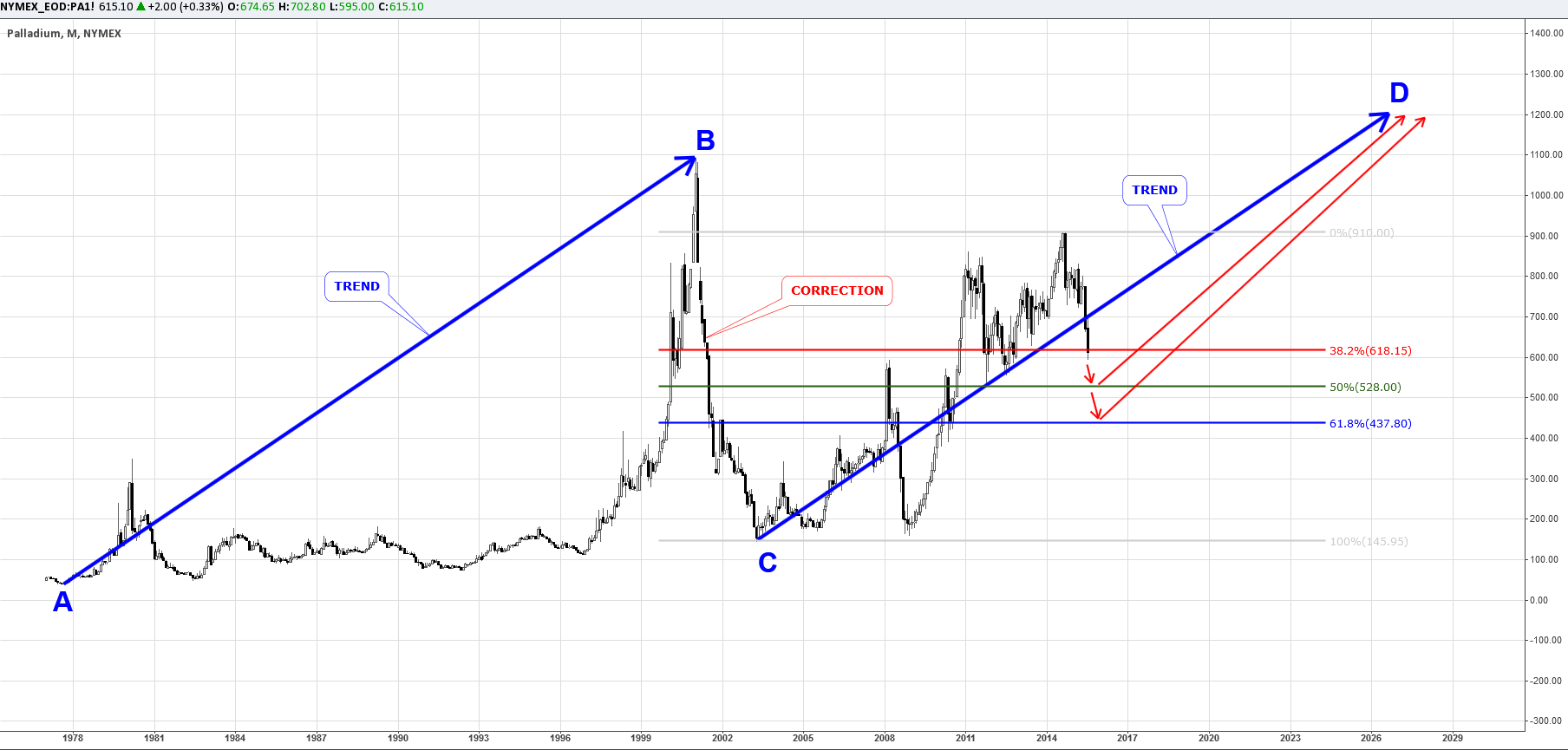 Chart courtesy of TradingView.com
Palladium has been a top performing metal among the precious metals for the past decade. It's the only precious metal to make a new high in 2014 while the others peaked in 2011 and the only metal to build record ETF inventories.
As seen on the above monthly chart, the metal price has shown quite simple zigzags with vertical soaring during the period between 1977 and 2001. Palladium had flown sky-high to $1090 level and then it had fallen in 2002 down to the $145 mark, giving back almost all of its gains. Indeed, it was a bubble burst. Continue reading "Palladium's Weakness Is Corrective And Temporary" →