Old trading wisdom was the title for the previous post "Buy Rumors, Sell Facts" played out the same day it was published on the Blog. The price of gold dropped close to 6% from the top of $1966, and the pride of silver suffered even more as it fell more than 9% from the peak of $26.
The real reason behind that strong sell-off was the news that Pfizer's early data showed the COVID-19 vaccine is more than 90% effective, which brightened the outlook for the global economy and triggered the run from the safe-havens. Although my call in the previous post was based on the simple trading logic and the chart structure knowledge, it came true. Thank you for your support with helpful and prophetic votes and comments.
Let's get down to update; I switched to a lower time frame of 4-hour to highlight the current consolidation in more detail.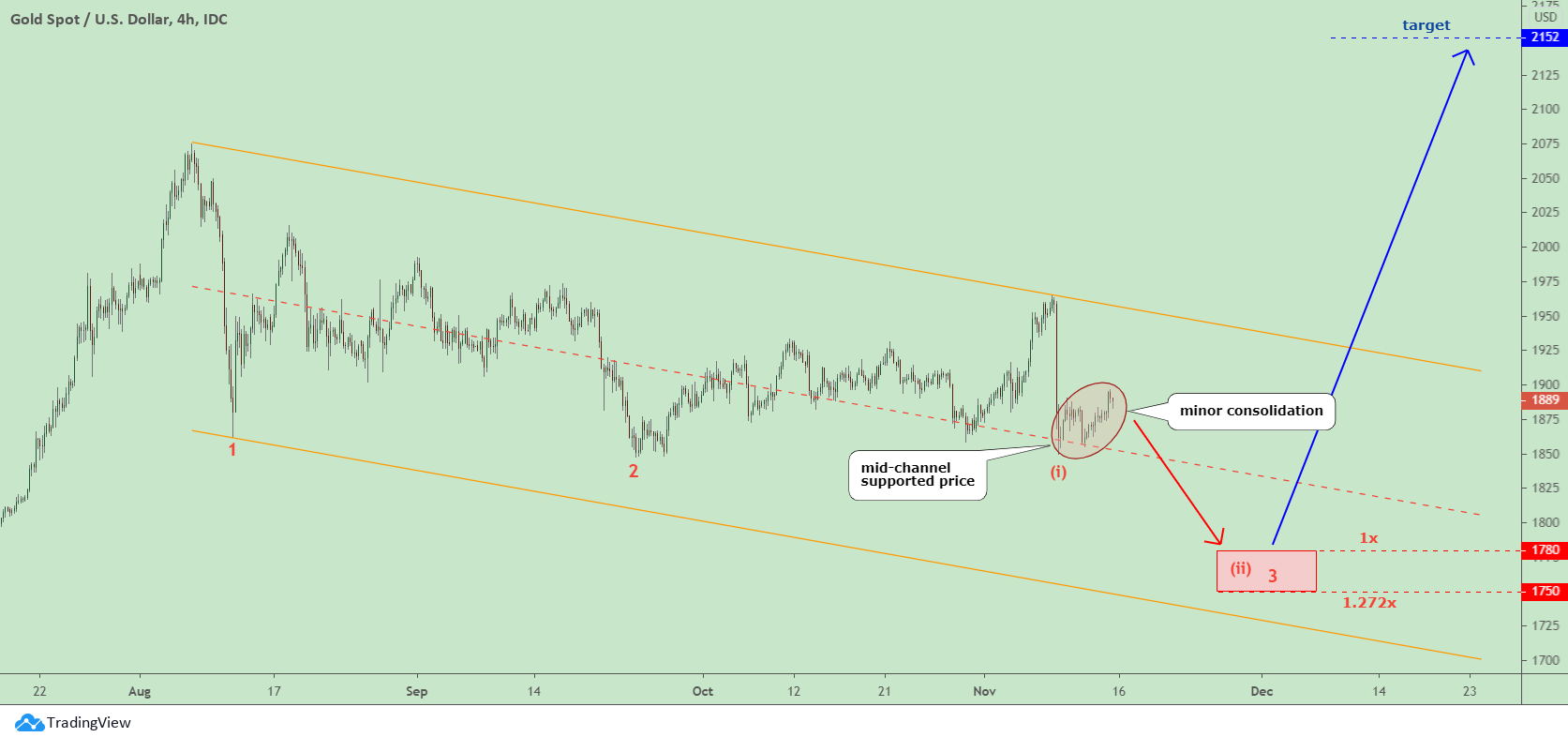 This time gold shows a clearer structure than silver as the former broke below the counter-trend consolidation valley at $1859. This validated the current leg down then. Continue reading "Gold & Silver: One More Move Down?" →