The Energy Information Administration released its Short-Term Energy Outlook for June, and it shows that OECD oil inventories likely peaked at 3.210 billion in July 2020. In May 2021, it estimated stocks rose by 4 million barrels to end at 2.901 billion, 298 million barrels lower than a year ago.
The EIA estimated global oil production at 95.02 million barrels per day (mmbd) for May, compared to global oil consumption of 96.22 mmbd. That implies an undersupply of 1.20 mmb/d, or 37 million barrels for the month. Given the increase in OECD stocks, non-OECD stocks dropped by 41 million barrels.
For 2021, OECD inventories are now projected to draw by net 149 million barrels to 2.877 billion. For 2022 it forecasts that stocks will build by 80 million barrels to end the year at 2.957 billion.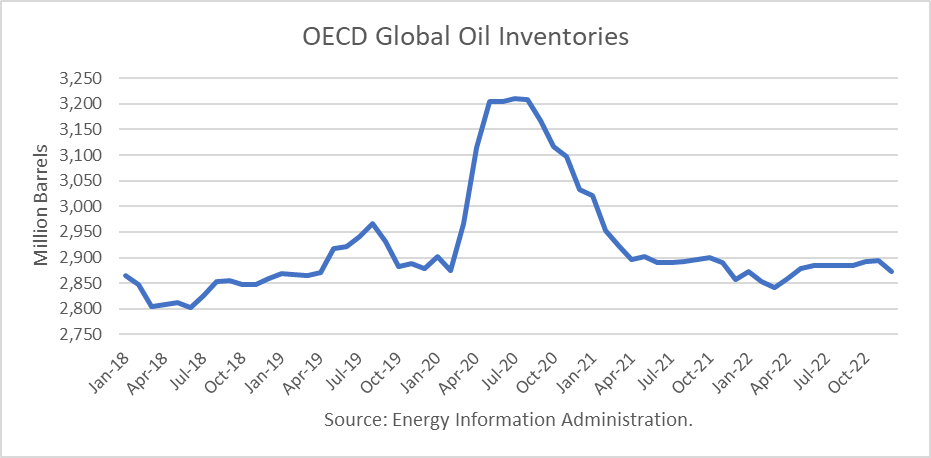 The EIA forecast was made incorporates the OPEC+ decision to cut production and exports. According to OPEC's press release June 1, 2021: Continue reading "World Oil Supply And Price Outlook, June 2021" →