Last month, I published a post about the correlation of the World GDP and Copper prices. I also covered the close correlation of Crude Oil and Copper prices.
Chart 1 Crude Oil weekly: Sharp rebound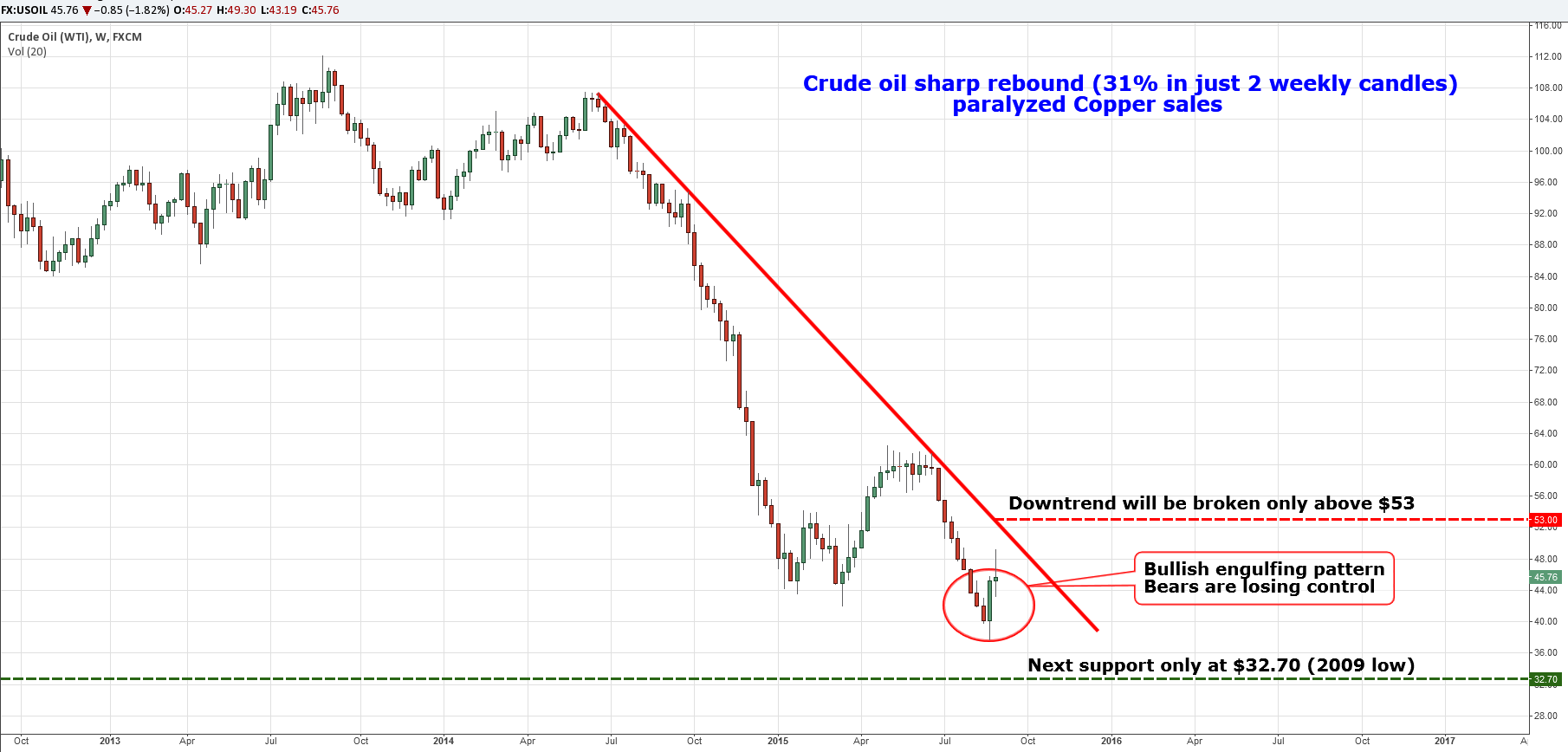 Chart courtesy of TradingView.com
As seen in the above weekly chart, Crude Oil bulls attacked the market without a declaration of war and caught sellers unaware. The price quickly grew more than $10 in just three days.
This severe price action on the weekly chart has formed a so-called Bullish Engulfing pattern. That's when the small red bearish candlestick is followed by a large green bullish candlestick that completely eclipses (engulfs) the previous week's candlestick. It means that bulls have taken control of the market and the price has gone lower (or is at the end of the decline). Continue reading "Copper Update: Crude Oil Signals To Cover Shorts" →