Summer's over but is the market, that's the burning question on every investors mind as they return from the long Labor Day weekend.
I expect that the volatility that we have seen in the last few weeks will begin to abate and settle down. That would be the normal course of action for this type of market. One of the first questions traders are going to ask themselves is this, is the Federal Reserve going to hike interest rates and if they are by how much?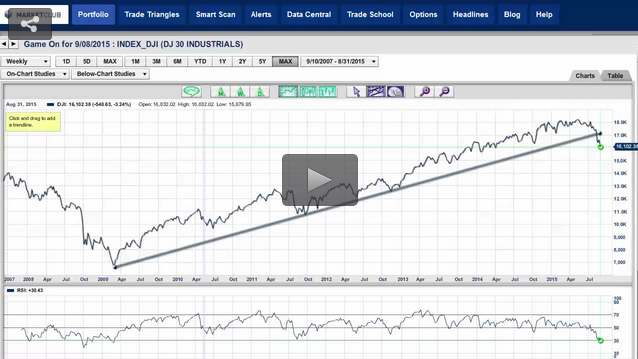 Another item of interest to traders will be China, which in my opinion is not over with yet.
The last wild card in this bunch has to be the political scene that should be getting into high gear now that Labor Day has passed. The wildcard in the bunch, of course, is Donald Trump, who has defied every political pundits imagination and predictions. Whether you love him or hate him, Donald Trump is channeling the frustration level of the public with career politicians in general. If that were not enough we have Joe Biden is who is contemplating a run for the presidency of these United States. The political cycle this year should be both entertaining and dramatic much more so than previous years. Continue reading "Summer's Over, But Is The Market?" →