Top metals failed to keep on the bullish track set earlier. A heavy-duty dollar reinforced by historically high inflation, earlier tapering expectations, and a turn to safety puts pressure on precious metals.
Let us see what is currently happening with the Dollar Index in the daily chart below.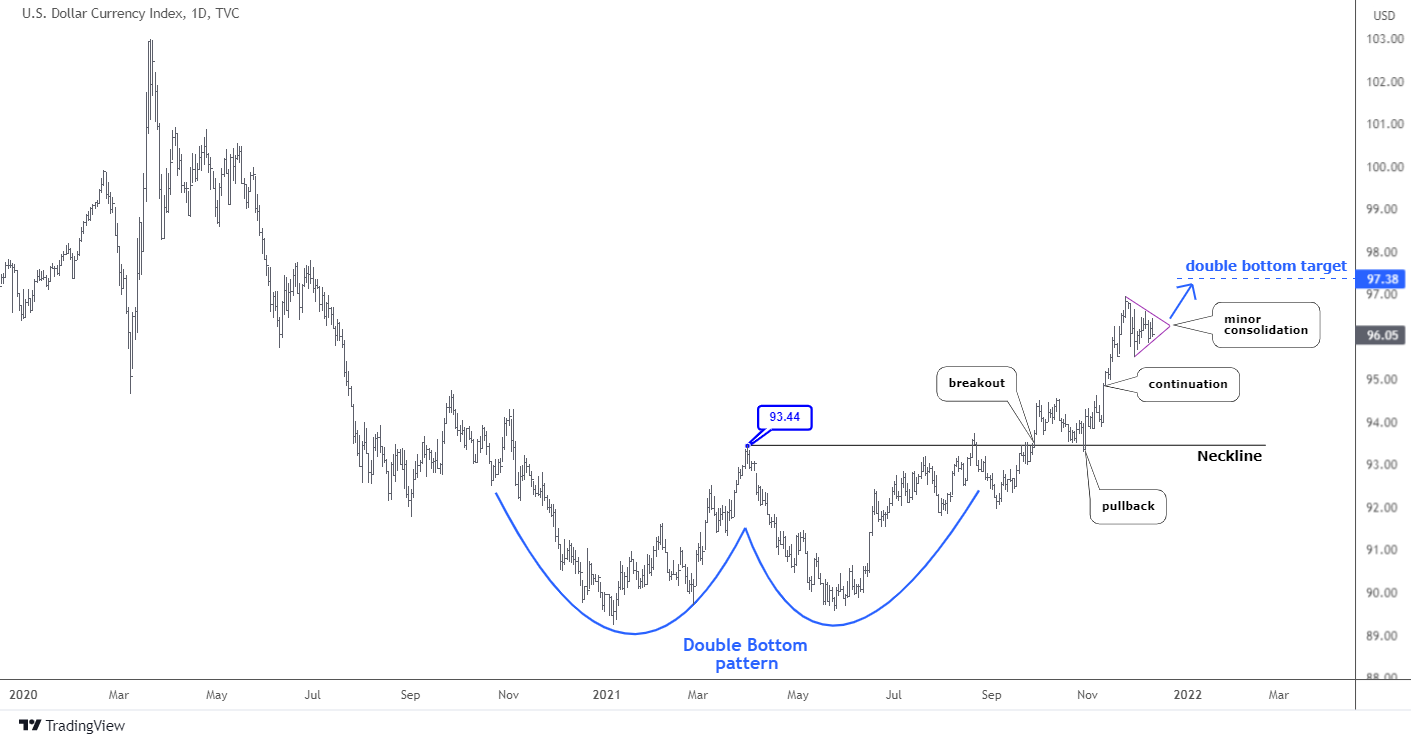 The well-known "Double Bottom" (blue) pattern has emerged in the summer. It is a textbook case as all stages went precisely as they should appear.
The focus was on the breakup of the so-called "Neckline" (black horizontal line) located at the top between the two bottoms at $93.44. The first attempt to crack that level occurred at the end of August, but it failed. After a small retracement, the second attempt at the end of September succeeded in breaking out. The impulse was so strong that the price overshot the Neckline with a big margin to hit the fresh one-year top of $94.5. Continue reading "Is The Dollar Going To Steal The Santa Claus Rally?" →