California is the single largest cannabis market in the world – and one of the fastest growing.
According to a new report from Arcview Market Research and BDS Analytics called, 'The State of Legal Marijuana Markets', California's cannabis market is expected to jump above $5 billion by 2020.
Arcview isn't alone. Fellow research firm Statista also expects big cannabis sales growth in California.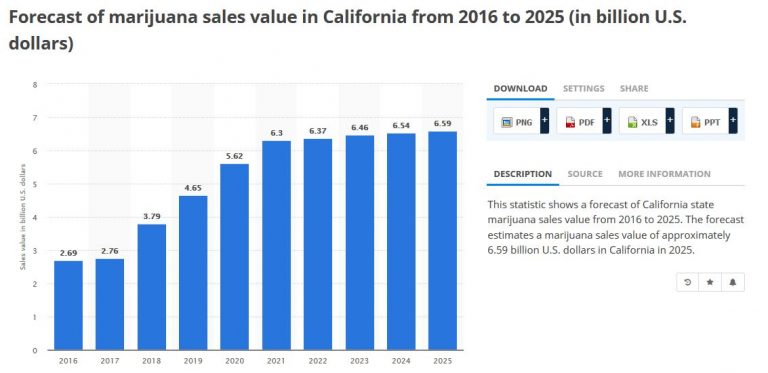 Cannabis companies establishing early industry leadership in California have the potential to ride a massive wave of growth in the next five to ten years.
That's just one reason I'm excited about a hot new cannabis stock I am going to reveal today. Continue reading "California's #1 Cannabis Edibles Stock Up 58%" →