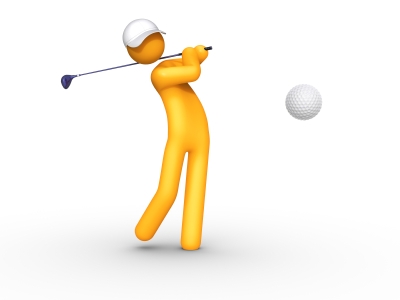 Watching Tiger Woods play golf can be breathtaking and inspiring. Even though I am not much of a golfer for myself, I have been dazzled -- along with the rest of the world -- by his amazing sequence of victories and his professional approach to the game.
So powerful are Tiger's performances that they inspired me to think beyond golf to what I do best – trading -- and to the discovery of a strong connection between Tiger's golf game and trading the markets. My discovery? Course management of golf, one of Tiger's great hidden attributes, is no different from trade management in the markets -- one of the keys to successful trading.
For Tiger, course management starts with walking from green to green looking for good angles, wind directions, and danger spots; watching videos of past events, and taking heed of the knowledge of old-timers. He does all this careful work before he tees off for the first round, then during his round he keeps impeccable hole-by-hole records. Aside from his natural talent, it is this preparedness and attention to detail that sets Tiger apart when he plays in a tournament.
Trading the markets and winning requires the same kind of discipline, I've found. The more you prepare as a trader and keep detailed records, the better you become. Just like Tiger, you need to do lots of homework ahead of time. Plan your strategy with care and keep track of every single trade – the good and the bad.
The trade management download is a PDF document available by clicking here. I am confident that by using this game plan that your trading and trading results will benefit from this discipline.
As Tiger does in golf, you can "map your course" in the markets by using a game plan. You'll find it helpful not only to have good, concise records written down of what you bought or sold (when, where and why) and what you intend to do next in a particular trade. This is a great form of self-discipline. Just like Tiger, you'll be preparing carefully beforehand, planning a strategy out, and using your game plan to learn what works and what doesn't.
All the best,
Adam Hewison
President INO.com
Co-creator of MarketClub.com