At MarketClub our mission is to help you become a better trader. Our passion is creating superior trading tools to help you achieve your goals -- no matter which way the markets move -- with objective and unbiased recommendations not available from brokers.
The Trader's Toolbox posts are just another free resource from MarketClub.
---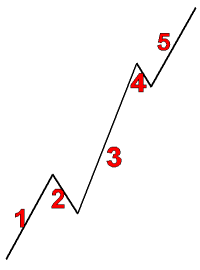 "MarketClub is known for our "Trade Triangle" technology. However, if you have used other technical analysis indicators previously, you can use a combination of the studies and other techniques in conjunction with the "Trade Triangles" to further confirm trends.
Elliott Wave Theory categorizes price movement in terms of predictable waves. Beginning in the late 1920s, R.N. Elliott developed his own concept of price waves and their predictive qualities. In Elliott theory, waves moving with the trend are called impulse waves, while waves moving against it are called corrective waves... "
Revisit the Trader's Toolbox Post: "Elliott Wave Theory" here.