Today I received an email from the teacher who runs the economics club at Stevenson High School in Lincolnshire, Illinois. He sent a great message to inform me of the progress his 6 teams have made in their participation with the "The Stock Market Game" (a program of the SIFMA). I wanted to share this message with you as the successes and struggles are typical of new traders.
---
Lindsay,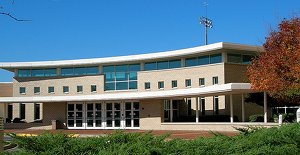 Thought I would give you an update on the progress our Stock Market Challenge teams. Out of 500 teams one of ours is 52! The others are not faring as well (200 placement range). But, a few reasons are behind this:
First of all, getting the kids used to and knowledgeable about trading stocks was a challenge in itself. This is the first time we, as a school, have participated in this type of competition so the "word" is not out with the student population. Of interest is that I am getting more inquiries from some top notch students but, unfortunately, the competition is closed for them for now.
Second, teaching the kids the value of technical trading has been daunting. They are used to hearing about the big fundamental stories of stocks and were skeptical about charting. Now, they are coming around and and, some of them, are going nuts over your web site. Educating them on how to navigate the site, understand basic charting, selecting a portfolio and managing the same has had its challenges as we meet only once a week and I rely heavily on them doing their "homework" (which on top of their normal load sometimes gets neglected).
Third, by the time your service was available to us, we were already deep into the competition and most of the teams were either losing money or had marginal gains. So, we did not start out with a "clean slate" when we started with MarketClub. This has been improving and our rankings, overall, have gone up.  So, time has not worked to our advantage.
The Fall competition will be closing next week and in January the Winter competitions will begin. Now that the kids are understanding the value of MarketClub I am confident that we will do well in the next round.
I truly appreciate your interest with my efforts to help our students with their financial literacy. Your site is incredible in its expertise, easy to navigate and straightforward in its approach. Additionally, your videos are invaluable, easy to understand and your blogs informative.
I hope you had a Happy Thanksgiving and are looking forward to a joyous holiday season.
I will let you know our final standings when the Fall competition closes out next week.
Sincerely,
*Teacher's name removed for privacy*
Adlai E. Stevenson High School
Lincolnshire, Illinois 60069
---
We wish the students at Stevenson High School continued success in their journey. The information they are learning is a priceless skill that should help them all the days of their lives.
Best,
Lindsay Thompson
Director of New Business Development
INO.com & MarketClub