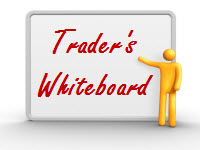 As traders we tend to think the most important part of trading is making money. This is what we all want, but sometimes we don't pay enough attention to what is really important and that is protecting our money.
You've heard the terms "stop-loss" and "money management" over and over. Most of us are familiar with the basics of a stop, but did you know that there are three different types that you can employ to protect your capital?
Today Adam is going to explain the three types of stops and their respective pros and cons. We invite you to click here and watch today to find out which will work for you and your trading style.
Enjoy!
The MarketClub Team