At MarketClub our mission is to help you become a better trader. Our passion is creating superior trading tools to help you achieve your goals -- no matter which way the markets move -- with objective and unbiased recommendations not available from brokers.
The Trader's Toolbox posts are just another free resource from MarketClub.
---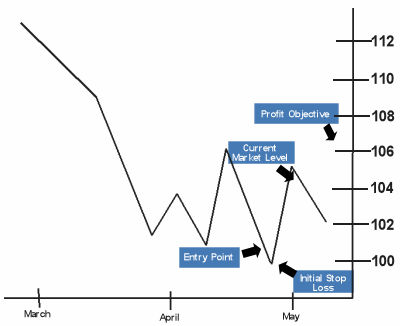 "Crucial but often overlooked, money management practices can mean the difference between winning and losing in the market.-Placing Stop Order- It's helpful to think of these by their more formal name, stop-loss orders, because that is what they are designed to do – stop the loss of money. Stop orders are offsetting orders placed away from the market to liquidate losing positions before they become unsustainable.
Placing stop orders is more of an art than a science, but adhering to money management rules can optimize their effectiveness. Stops can be placed using a number of different approaches; by determining the exact dollar amount a trader wishes to risk on a single trade; as a percentage of total equity; or by applying technical indicators..."
Revisit the Trader's Toolbox Post: "Money Management Part 3 of 4" here.