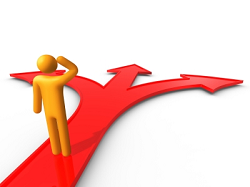 If you follow headline news, then we don't have to tell you about the kind of hit that the recent job report had on the major markets today. OUCH. Today the DJI fell 253.31 points, the S&P 500 lost 30.45 points, and the Nasdaq fell 65.71 points.
The government estimated the economy added no jobs at all in August, and the unemployment rate was unchanged at 9.1%. The recent job report was a definite letdown for investors today, so we want to know....

Loading ...
As always, we would love to hear your thoughts on this current situation or even where you think things may go from here. Be sure to share in our comments section!
Every Success,
The MarketClub Team