Today, I would like to share with you 3 easy-to-use, profitable Forex strategies based on the Trade Triangle technology. There is a strategy available for short-term, intermediate-term, and long-term trading styles. All strategies have been time tested and have proven to be winners over time.
If you are a short-term trader, watch this Forex video: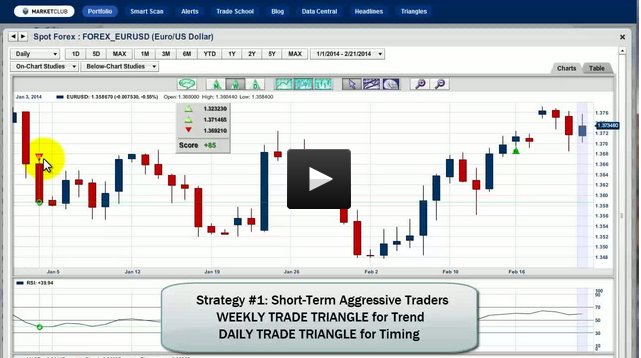 If you are an intermediate-term trader, this is the Forex strategy for you:
Long-term traders who would like to trade Forex should watch this video: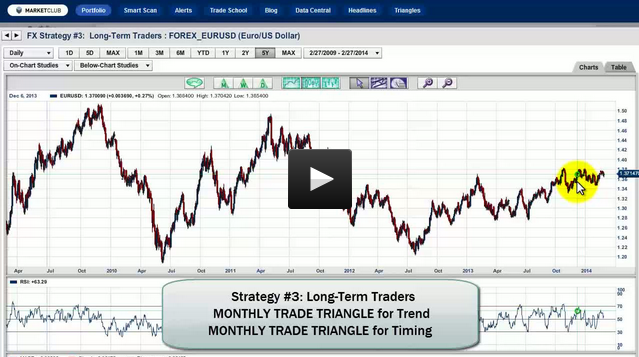 As with any trading strategy, money management is important! If you would like to learn more about money management, you should read this post.
Every success using any one of these 3 profitable Forex strategies in 2014 and beyond,
Adam Hewison
President, INO.com
Co-Creator, MarketClub