Today I will be examining nine market sectors and looking at the top stocks in each of these sectors. I'll be looking at the consumer, healthcare, energy, financial, technology, industrial, materials and the utility sectors. Each of these sectors has a market leader that's in a strong trend and I'll share those top stocks with you in today's video.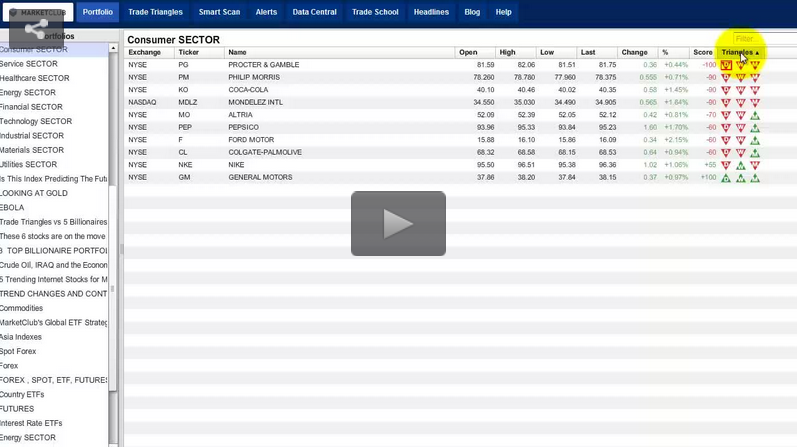 One of the strongest market sectors in the past three months has been healthcare. This sector is up 11.6% and is the leading winner amongst all the sectors. I'll show you the strongest stock in this sector and how it could still go further on the upside.
One sector that has not done well is the energy sector, which is down about 3.5% in the past three months. However, there are winners in this sector, and I will show you the strongest stock in this sector.
The one interesting thing that I have found is that every sector had winners regardless of the overall trend. I have always found stocks that swim against the tide interesting. I have discussed this phenomenon before, imagine going to a restaurant and seeing someone jump up on the table and start dancing, now that would get your attention. So when a sector is heading down and one stock seems to be swimming against the tide, that is something you should be looking at and I will be doing that today in several market sectors.
I'll also be looking at, if time permits, some of the other markets that look interesting to me.
Every success with MarketClub,
Adam Hewison
President, INO.com
Co-Creator, MarketClub