As I reported a while back, Macy's is in trouble and headed lower. Today U.S. retail sales were reported and rose less than expected in October. One of the big surprises was the automobile sector and the decline in the purchases of new cars.
The Commerce Department reported that retail sales edged up 0.1 percent last month after being unchanged in September. Economists and traders had been looking for a sales increasing 0.3 percent.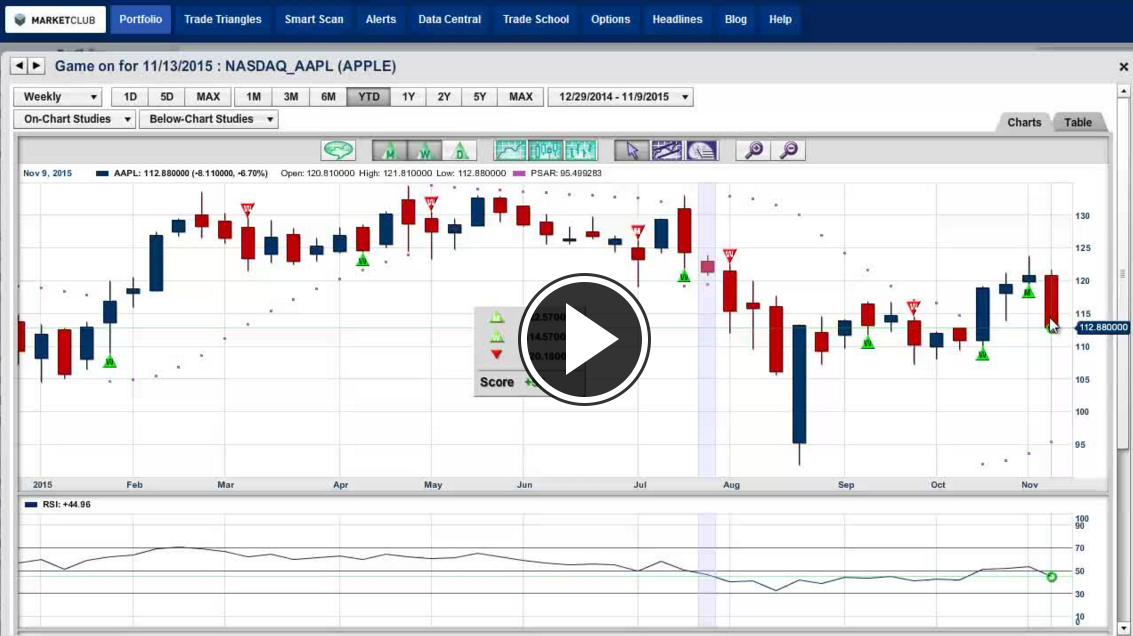 In today's report, I will be looking at Macy's Inc. (NYSE:M), J.C. Penney Company Inc. (NYSE:JCP), Bebe Stores Inc. (NASDAQ:BEBE) and Nordstrom Inc. (NYSE:JWN). In addition to the soft retail sector, I will also be looking at Apple Inc. (NASDAQ:AAPL) which continues to erode and could be very close to a turning point.
There are some star performers in the market, but in general the market has a soft feel to it. When I was trading in the pits at the Chicago Mercantile Exchange, I learned about the gut feelings traders have. The phrase often used was, "When in doubt get out". That seems to be the consensus right now as people seem to be getting more and more concerned with the economy and the total lack of action from the Federal Reserve. I have berated the Federal Reserve in previous posts and it's amazing to me that they are actually frozen like a deer in the headlights and have no clue which way to go. This uncertainty is manifesting itself in the marketplace.
I will also be looking at a tool that is unique to MarketClub, and I'm not talking about our Trade Triangle technology. It's hard to describe, but when you watch the video you'll see exactly what I mean.
For all of you who've asked questions and left comments this past week, thank you. One of those comments came from Trader Joe who said, "Remember you can buy the ETF-SPXS to make some $$$ during the (Bear-Scare)". I think that's pretty good advice.
Have a great weekend everyone and remember, stay strong, focused and disciplined in all your endeavors.
Every success with MarketClub,
Adam Hewison
President, INO.com
Co-Creator, MarketClub