As the first week of trading in December comes to an end, the markets have proven to be what I warned everyone about - volatile and dangerous. The last two days for the major market indices have not been pretty and certainly have done some internal technical damage that I will discuss today.
One thing worth remembering, this is the sixth year of a bull market. In bull market terms, that's an old bull that may be running out of steam.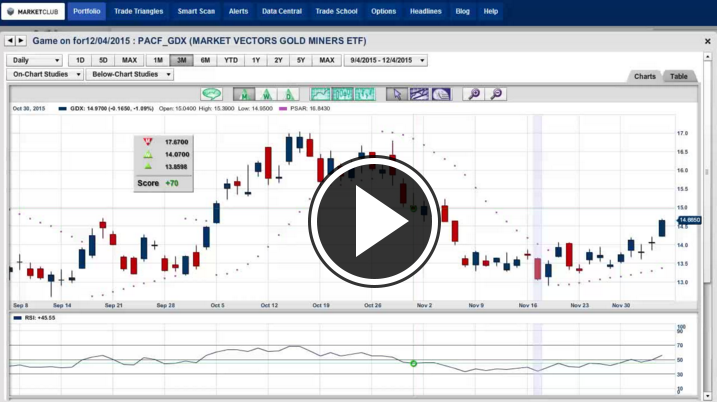 2015 has been a difficult year for many hedge fund managers as there simply has not been a lot of movement in the overall indices. Based on yesterday's close, the Dow is down 1.94% on the year, the S&P 500 is down 0.45% and the NASDAQ is up 6.37%. This is a very mixed picture and I would not be surprised to see more pressure on these markets in December. I think a lot of money managers may just square up their trading books and wait to look at the markets in 2016.
One of the key elements that I'm looking at today is going to be a Japanese candlestick formation known as an engulfing pattern. As the name suggests, an engulfing pattern occurs when a candlestick line engulfs the previous candlestick line. This happens in both bullish and bearish scenarios. What you want to see the next day is confirmation in the direction of the engulfing pattern that confirms that you have either put in a top, which is a bearish engulfing pattern, or you have a bottom in place based on a bullish engulfing pattern. Engulfing patterns are some of my favorite candlestick patterns.
I'll show you how you can easily recognize them, and you may want to download the "17 Money Making Candlestick Formations" PDF. This free PDF explains all the major candlestick patterns and illustrates how powerful Japanese candlestick charts are and why they have been in use for over 200 years in Asia.
Oil Down, Gold Up?
I will also share with you a potential downside target for crude oil and what could be an excellent 52-week low short on a Friday trade.
In the case of gold, I have been pointing out the bullish divergences in spot gold, the Market Vectors Gold Miners (PACF:GDX) and the Spyder Gold Shares (PACF:GLD), the two most popular ETFs that track gold. These divergences are beginning to build and I would certainly look at the GDX today to see if it closes over the 50 line on the RSI indicator, which would be another bullish signal. If this happens today, it will offer another clue that the great gold bear market, which topped out in August 2011 just shy of the $2000, is coming to an end. It is too early to call a major reversal in gold, but early signs are beginning to build that 2016 may be the year to own and trade gold from the long side.
I will, of course, become officially bullish on gold when all of MarketClub's Trade Triangles are green. You can see the move and gold signals right here.
It has been quite a week in the markets, if you have any questions about stocks or the general markets, please feel free to leave them below today's post.
Have a great weekend everyone, I'll be back on Monday.
Every success with MarketClub,
Adam Hewison
President, INO.com
Co-Creator, MarketClub