Hello MarketClub members everywhere. After years of avoiding tech stocks and missing the tech boom, legendary investor Warren Buffett purchased through Berkshire Hathaway 9.8 million shares of Apple on May 16th, worth roughly $1.07 billion, according to a filing for the first quarter with the Securities and Exchange Commission.
What's interesting here is hedge fund giant, David Tepper, exited his 1.2 million stake in Apple and in April, Carl Icahn said he no longer holds any shares in Apple.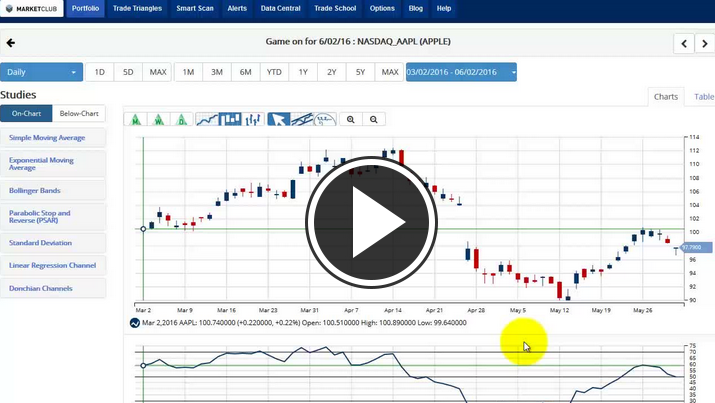 So who is right? David Tepper and Carl Icahn for selling their shares of Apple Inc. (NASDAQ:AAPL) Or Warren Buffett for buying the stock? Well, it all begins with your time perspective. In the case of David Tepper and Carl Icahn, they tend to be traders as opposed to Mr. Buffett, who tends to be a long-term investor. Now I can say this about Mr. Buffett; he is not a tech guy and he missed out on the big move in all of the tech stocks. So if you are a long-term investor, it may not be a bad move to buy Apple. If you're more of a trader, then you probably want to be out of the stock of the moment.
Here is my take on Apple. When Steve Jobs was at the helm the company was at its zenith in creativity and innovation. It was a time when everyone wanted a smartphone and in particular an Apple iPhone. Now step forward in time and nearly everyone has a smartphone, so you have to ask yourself where is Apple's growth going to come from in the future?
I have said this before; Apple is not the leader in innovation that it once was in the tech world. It is also extremely difficult to keep coming up with innovative products that the public is clamoring for. We hear talk that the next big thing is going to be smart cars, smart homes, but every tech company in the world including none tech companies wants to jump into that space including Amazon.com Inc. (NASDAQ:AMZN).
I'll be taking an in-depth look at Apple and one or two key areas that could upset the Apple cart (pun intended).
Stay focused and disciplined.
Every success with MarketClub,
Adam Hewison
President, INO.com
Co-Creator, MarketClub