About Adam Hewison
Adam Hewison is a retired floor trader and past member of several major exchanges including the International Monetary Market (IMM) a division of the Chicago Mercantile Exchange in Chicago, Index and Options Market (IOM) Chicago, New York Futures Exchange (NYFE) and The London Financial Futures Exchange (LIFFE).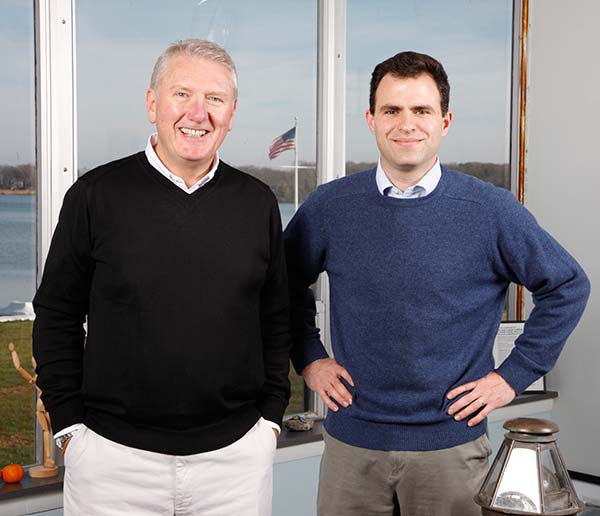 Adam is the author of "Right on the Money, The Definitive Guide to Forecasting Foreign Exchange Rates" and numerous other financial ebooks and web videos. Adam is frequently seen on CNBC and Bloomberg TV as the credible expert on the markets. Adam is sought after and interviewed by the financial press including the Wall Street Journal, Investors Business Daily, The Financial Times, Reuters, Dow Jones and Associated Press for his views on the market.
Adam founded INO.com in 1995 and was a champion of using the web as a delivery mechanism for financial quotes and charts. In addition to trading, Adam continues to enjoy educating others in how to trade the markets successfully.
His latest project along with his business partner, David Maher is MarketClub, a new website dedicated to catching big moves in the markets using Adam's "Trade Triangle" technology.
Adam and his wife live on the shores of the Chesapeake Bay and summer at their home in Maine.
About David Maher
Dave is responsible for site development and strategic planning for INO.com. He takes a hands-on approach when it comes to our Advertising Program, ensuring that we follow technical best practices to protect our visitors, advertisers and corporate reputation. Our unique targeting technology has been Dave's brainchild and he continuously works to advance proprietary strategies which please advertisers, provide extreme value to our visitors, and propel our company into new marketing territory.
Dave is a graduate of Bucknell University, with a Bachelor of Science degree in Computer Science and Engineering and a field of concentration in Economics. He has been creating Internet applications since 1993. He created the CRAYON site, which was the first customized news service on the World Wide Web, voted "Best of Net" by PC World, Snap Online, BusinessWeek, and NetGuide. He has also authored AccessWatch, one of the most popular web traffic analysis software packages.
Dave has also acted as a consultant for Firefly Network, Euro RSCG Wnek Gosper, Deana Carter, Reba McEntire, Vince Gill, Global One, Sprint, The WELL, and many more in the National Capital and Silicon Valley areas before co-founding the INO.com and MarketClub services.