Analysis originally distributed on November 1, 2016 By: Michael Vodicka of Cannabis Stock Trades
Cannabis stocks are red hot.
The MJIC North American Marijuana Stock Index is up more than 130% in the last six weeks. Take a look below.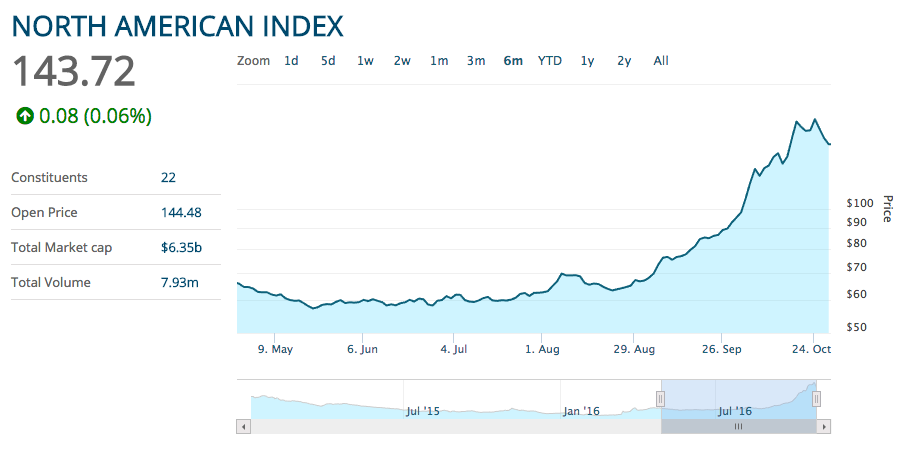 In the meantime, the S&P 500 is up 5% on the year.
I'm not trying to dis the S&P 500. These are the best companies in the world and that's actually a respectable performance.
But for investors looking for growth, the question has been answered. Yes. Cannabis stocks are the place to be in 2016. Continue reading "The North American Marijuana Stock Index Is Up More Than 130% In The Last Six Weeks" →