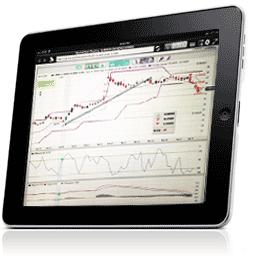 I love my iPhone and my new iPad, but one of my big frustrations with both Apple devices was not being able to look at our very own Trade Triangles and MarketClub charts.
Now for the good news! That problem has been solved for me with two apps that all work with MarketClub.

Puffin Web Browser: It is a cute name, it's free or for a small charge, and easily downloadable from the App Store. The Puffin app works just like the Safari browser that is already installed on your iPad and iPhone, but it displays Flash content. Its creators, CloudMosa Inc., claim it "is a wicked fast web browser and renders the full versions of web pages quickly and reliably. It also supports Flash with excellent performance on iPads and iPhones."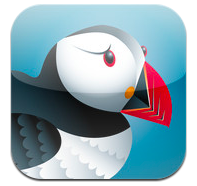 Personally, I stick with Safari when surfing the web until I see something that is interesting and requires Flash, then I switch to one of the two browsers we are reviewing here today.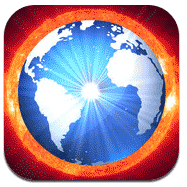 Photon Flash Player Browser for iPad: According to USA Today, who gives this browser five stars, "Photon browser is a powerful and versatile Safari alternative that excels in its flash support..." This browser can be used instead of Safari to look at MarketClub charts. Created by Appsverse Inc., the app is available for free or a small charge.
Every success in using MarketClub with your iPad,
Adam Hewison
P.S. Learn more about MarketClub