Happy St. Patrick's Day to everybody! I am confident that MarketClub and the Trade Triangle technology can help you discover that Irish pot of gold at the end of the rainbow.
Today, I'm going to be following up on the weekend trades that I showed you in last Friday's video. If you go back and watch that video, you may want to fast forward through the first four minutes and forty seconds of the video to the part where I picked out stocks for the "52-Week High On A Friday" strategy.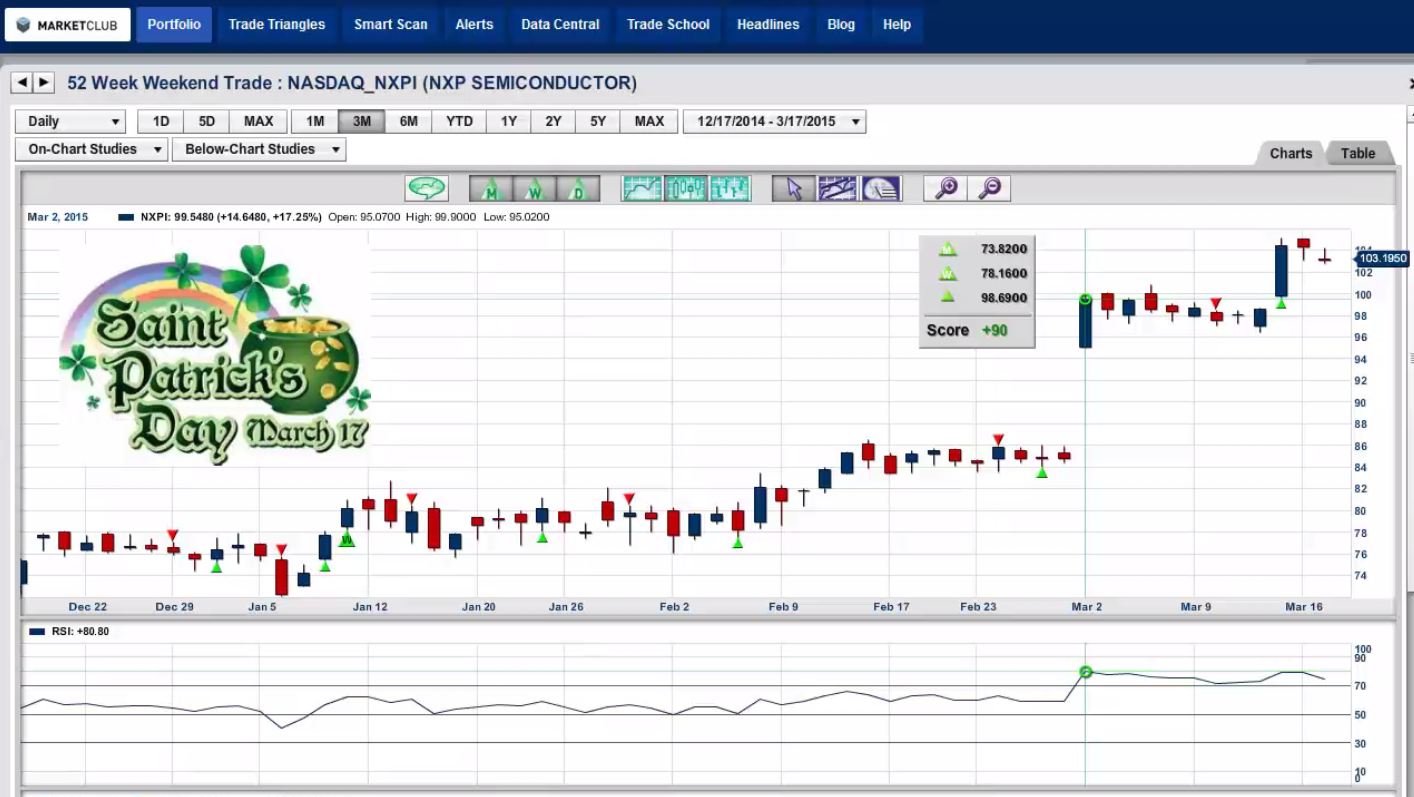 Out of the four stocks I picked, three of them were excellent candidates and one did not make the cut. I will show you why you should not have taken this "52-Week High On A Friday" trade.
Here are the four stocks that I shared with you last Friday: Continue reading "The Luck Of The Irish And A Follow-Up To My Weekend Trade" →