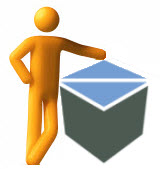 Last month's member strategy webinar featuring Loic, a futures trader from Marseille, France, and was very successful and I received quite a bit of positive feedback from those who attended. We expect this month's to be just as popular, educational, and useful. On Monday, May 24th, we will be hosting our second webinar in the series with a strategy developed solely using MarketClub.
MarketClub member Manisha S., a stock and stock options trader from California, will share her money-making strategy and how she devised it by way of old fashioned trial and error, using the tools available through the service.
We hope that you'll be able to attend, learn, and apply this strategy to your trading or simply learn a little more about MarketClub. However, due to the popularity of these webinars, we encourage you to reserve your seat now via the link below:
MarketClub Member Strategies - Manisha (Live on 05-24-10 at 4pm EDT / 8pm GMT )
We hope to see you there!
Susan Jackson
Director of MarketClub Education
INO.com & MarketClub