Please enjoy this updated version of weekly commentary from the Reitmeister Total Return newsletter. Steve Reitmeister is the CEO of StockNews.com and Editor of the Reitmeister Total Return.
Click Here to learn more about Reitmeister Total Return
---
Six months ago, stocks made fresh lows of 3,491. Since then, we have seen a hefty bounce to our current `perch at 4,137.
So are we in still in a bear market…or has the new bull emerged?
That vital discussion, along with our trading plan with top picks, will be at the heart today's commentary.
Market Commentary
Technically speaking we are still in a bear market. That is because the definition of a new bull market is when the S&P 500 (SPY) rises 20% from the lows. Here is that math:
3,491 October Lows x 20% = 4,189
However, some will say that was only an intraday low and more appropriate to measure based upon the closing low of 3,577 set on October 12. That would mean stocks would need to break above 4,292 to be considered in bullish territory.
The point is that we are getting closer to a bullish breakout. Yet where we stand at this precise moment is a state of limbo which is what creates a trading range.
One could say it's as wide as the recent lows of 3,855 up to 4,200. But I think most of the near future will be spent in a tighter range of 4,000 to 4,200.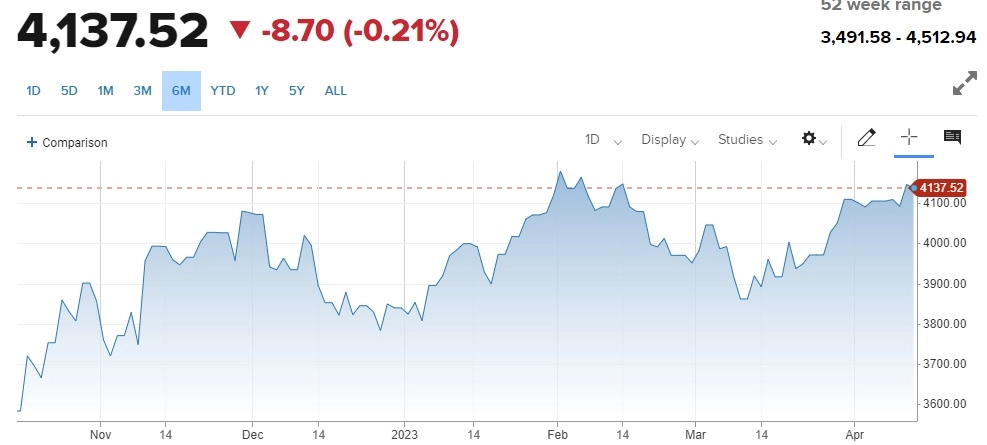 Continue reading "Bull or Bear or Neither?" →