"Looking back at President Obama's 100th Day in office... How would you describe his economic policies - Good, Bad, or Ugly?"
Just answer… Good, Bad, or Ugly (specific opinions optional) to be entered in a drawing for the prize below.
Prize
Winner will receive 1 FREE month of MarketClub and a prize pack of DVDs which include the Options Bootcamp Series by Sid Woolfolk and four other trading seminars by trading greats Linda Raschke, Andrew Cardwell, Barbara Rockefeller and Laurence McMillian.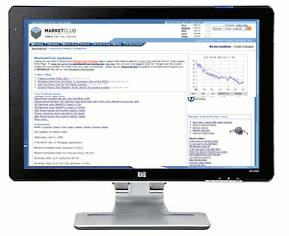 MarketClub & DVDs (+$212.00 Value)
How To Enter:
Comment on this post telling us if you would describe the economic policies implemented by Obama as Good, Bad or Ugly. Just write GOOD, BAD, or UGLY, but feel free to voice your opinion… just keep it clean and remember that there is only one entry per person.
—
Rules
1. This contest is open until 11:59 PM (PST) on May 31st, 2009.
2. No wrong answers, any participation counts as an entry.
3. One entry per email address.
4. Winner will be picked by random integer software.
5. Winner will be contacted on Monday June 1st, 2009 via email.
–
Good luck!