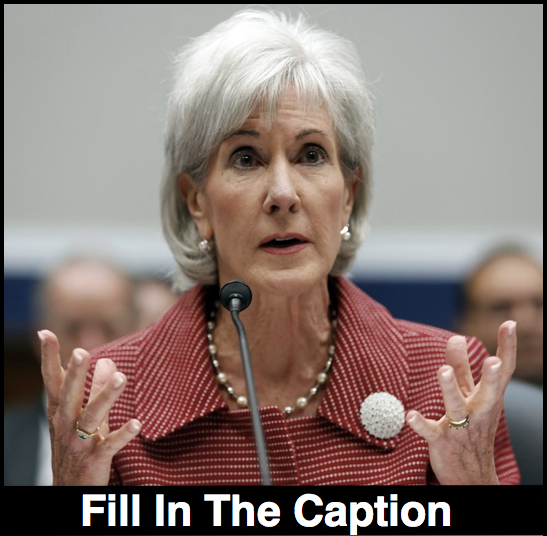 Leave a comment on what you think would be the "perfect caption" for this photograph of Kathleen Sebelius who was sworn in as the 21st Secretary of the Department of Health and Human Services (HHS) on April 28, 2009. Since taking office, Secretary Sebelius has led ambitious efforts to improve America's healthcare. Here's my caption,
"It's not my responsibility to write computer code"
Just fill in the caption on what you think Kathleen Sebelius is saying and have the opportunity to win a really cool INO.com thumb drive. Enter as many time as you wish. Team INO, will pick out the top three captions and post them along with the names of the winners next weekend. Good luck, stay tuned because you could be the next big winner. Team INO.