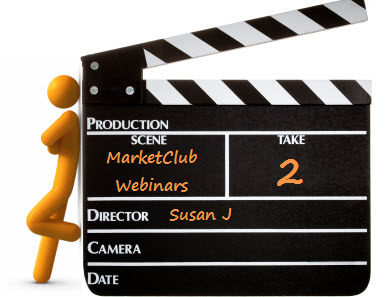 If you've always been interested in MarketClub webinars, but just couldn't make it, want to take another look, or refresh your memory on topics like Adam's "Tools Ever Successful Trader Needs", or "MarketClub's Short-Term Trading Strategy", you can view all recorded webinars in our video archives.
Click here to visit MarketClub's Video Archives
You can also use this page to check for new recordings and register for upcoming webinars all in one place. Keep checking back as we add new videos after their live recording date. You can also sign-up to receive webinar invitations right in your inbox by clicking here.
If you don't see a webinar topic you're interested in, just drop us a note in our comment section and let us know what you would like to see presented in the future.
Best,
Susan Jackson
Director of MarketClub Education
INO.com & MarketClub