Today, I'm going to be looking into the stock of Texas Instruments Inc. (NASDAQ:TXN). I found this stock using MarketClub's Trade Triangles scan, scanning for new weekly Trade Triangles. Since the monthly Trade Triangle was already green, the new green weekly Trade Triangle today is an indication that the intermediate term trend is now in sync with the long term uptrend. It indicates that all systems are go and the upward trend has resumed for Texas Instruments.
This in-depth analysis of Texas Instruments Inc. (NASDAQ:TXN) is for educational purposes only. I am seeing certain technical elements that are falling in place that look extremely promising for this stock.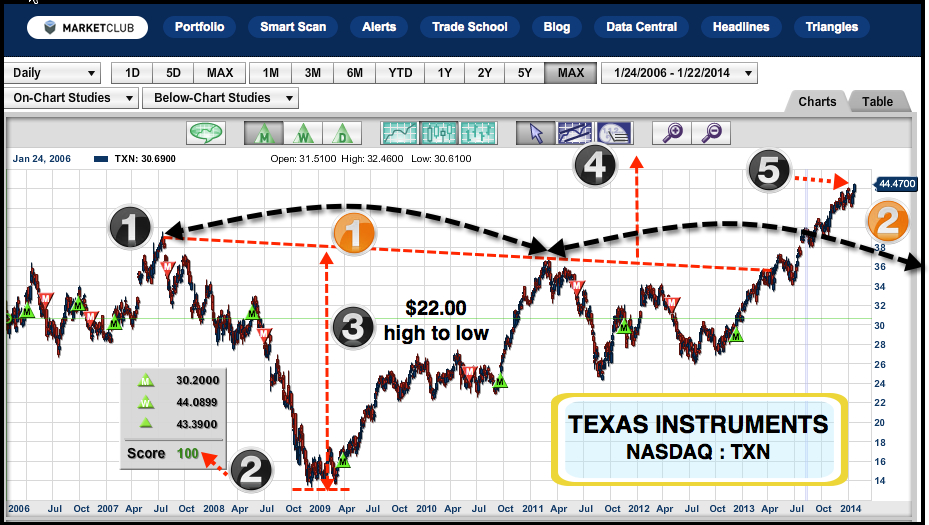 What Does This Company Do?
Texas Instruments Incorporated engages in the design, manufacture, and sale of semiconductors to electronics designers and manufacturers worldwide. Continue reading "In-Depth Analysis : Texas Instruments Inc. (NASDAQ:TXN)" →