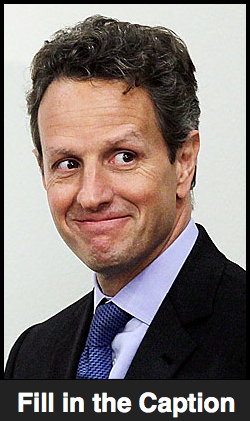 What do you think would be the "perfect caption" for this photograph of the former 75th United States Secretary of the Treasury, Tim Geithner?
Here's my caption:
"I saved the world and paid no personal taxes. I am that smart!"
As always, I look forward to reading your captions.
For a good chuckle, be sure to read some of the captions from previous Fill In The Caption pictures.
Every Success,
Adam Hewison
President, INO.com
Co-Creator, MarketClub