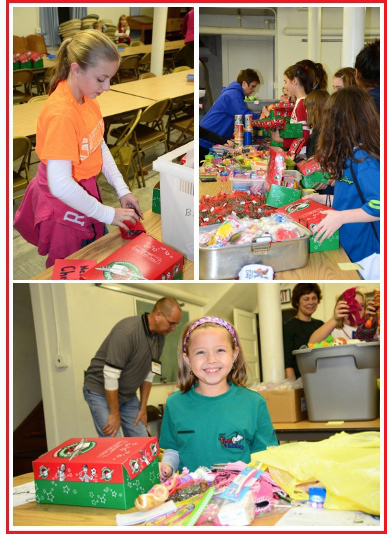 This time of year reminds us how incredibly fortunate we are to work for a company that we love, while also helping our customers achieve their financial goals.
With the holiday season upon us, there is nothing we wanted to do more than help another group achieve their goal as well. INO.com recently funded a large portion of a holiday project for a youth-run organization in Moorefield, West Virginia. This group of amazing kids packed almost 150 boxes for Operation Christmas Child, a charity that delivers shoeboxes packed with gifts to children all over the world during the holiday season!
Operation Christmas Child is a wonderful organization that simply attempts to provide basic needs, smiles and a little joy to less than fortunate children in more than 100 countries around the world. It's a wonderful program that anyone can participate in. Learn more about Operation Christmas Child.
We hope you enjoy the pictures of the children at their shoebox packing party. We are happy to help them share some love with the world.
All the best and warm holiday wishes,
The INO.com & MarketClub Team