Hi Traders,
For our INO.com Cares campaign, we usually select an organization that is near and dear to our heart. It is rare that we come across an organization or event where we can weave our love of trading together with our desire to help others. That is why we had to tell you about TRADERS FOR TONI.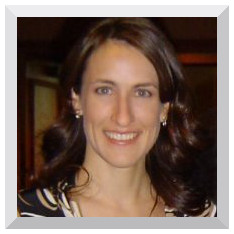 Toni Hansen is a mother, author, trader, teacher, and friend to many people in the trading community. She has personal relationships with those here at INO.com and her call for help has been heard loud and clear!
After blacking out at home, Toni was taken to the ER. After numerous hospital visits, spinal taps, CT scans and MRIs, Toni has been accurately diagnosed with a spinal fluid leak. The doctors were able to treat her and she is currently in the recovery process. Unfortunately, her insurance company has denied a bulk of her claim and her medical bills have become unmanageable.
Her friends in the trading community have decided to setup and host TRADERS FOR TONI. This charity benefit will feature an all-star lineup of traders, each sharing their best trading setup or favorite strategy. Every single penny raised will go to Toni and her family, so these expert traders are doing this out of the kindness of their hearts!
The TRADERS FOR TONI event will be held THIS SATURDAY, August 16th. Access to the all day, online event is only $25. If you cannot make it, you can access a recording of the event.
See the lineup below. Please help us help Toni! INO.com will be making a donation for our September INO Cares Campaign to show our support and we hope our blog visitors will consider attending this great fundraiser!
[table caption= width="800" colwidth="400|400" colalign="left|left"]
Speaker Lineup, , ,
9am - Price Headley: Options,1:30pm - Rob Hoffman: Futures/Stocks/Options ,
9:30am - Pat Barham: Futures,2pm - Mark Helweg: Futures,
10am - Ron Haydt: Stock/Options,2:30pm - Brian Stickney: Forex,
10:30am - Adam Mesh: Stocks,2:30pm - Vince Vora: ETFs,
11am - Aamar Hussein: Futures/Forex, 3:30pm - John Seville: Stocks,
11:30am - Corey Rosenbloom: Futures/ETFs, 4pm - Bob Lang: Options,
12pm - Damon Pavlator: Futures, 4:30pm - Steve Place: Options,
12:30pm - AJ Brown: Options, 5pm - Andrew Keene: Unusual Options Activity,
1pm - Norm Hallett: Discipline
[/table]