Hello traders and MarketClub members everywhere! Today, I'm going to look at three banking stocks that flashed buy alerts last Friday. Recently, the bank stocks have been on a tear. For the past two years, they have all been moving higher, but now they seem to have begun an accelerated phase to the upside which could be their last move.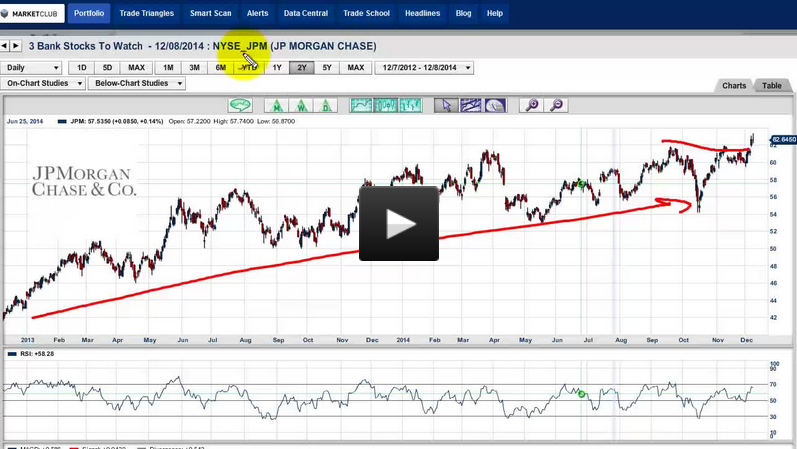 The stocks I'll be looking at today are JP Morgan Chase & Co. (NYSE:JPM), The Goldman Sachs Group (NYSE:GS) and U.S. Bank Corp (NYSE:USB). Each of these three stocks gave a Trade Triangle signal last Friday that the intermediate trend had once again resumed.
In today's short video, I'll be examining each of the stocks and show where I think they can go on the upside. I'll also show where I think the exit position for each of these stocks will trigger.
Traders! Don't miss out on MarketClub's Special Holiday Promotion! Try the tools for 30 days for only $8.95, then take advantage of a Special Holiday Rate for 90 additional days of access (Save 40%!).
Every success with MarketClub,
Adam Hewison
President, INO.com
Co-Creator, MarketClub