Hasbro Inc. (NASDAQ:HAS) is the third largest toy marker in the world and develops many household brands and games such as the iconic Monopoly board game, G.I. Joe figurines, Play-Doh, and My Little Pony. Hasbro also has exclusive contracts with major movie studios such as Disney and Universal to develop and distribute toys. Hasbro develops toys for many of the multi-billion dollar movie franchises such as Marvel Universe, Star Wars, Disney Princesses, Frozen, Transformers and Jurassic World. Throughout 2017, Hasbro has witnessed a bullish run, up nearly 27% year-to-date however the stock sold off from its 52-week high of $116 to $93 or a 20% slide after reporting it most recent quarterly results. Hasbro has many catalysts in the near term with major movie franchises coming into the fray with upcoming Disney releases: Thor: Ragnarok and Star Wars: The Last Jedi to round out 2017. In 2018, Black Panther, Avengers: Infinity War, Star Wars Han Solo spinoff and Ant-Man and The Wasp to highlight a few major movies. Taking into account Hasbro's growth, back-half of the year catalysts, trading at a P/E of ~20, boasting a 2.4% yield and initiatives within Hasbro Studios to propel growth further presents a compelling buy after this recent sell-off.
Major Disney Catalysts Ahead
With Q3 well under way and Q4 on the horizon (historically Hasbro's strongest quarters), I think Hasbro can produce strong quarters moving into the back half of the year. It's noteworthy to point out that Hasbro has exclusive rights with Disney to produce Marvel Comics and Star Wars toys which last through 2020 and Hasbro is also the licensed doll maker for the Disney Princess line (Moana and Frozen are included) which started on January 1st, 2016 (Figure 1).

Figure 1 – Hasbro and major movie catalysts through 2019
There's a lot of buzz surrounding the new Star Wars: The Last Jedi movie. Recently, Star Wars Force Friday II debuted on September 1st to a global fan event celebrating the launch of Star Wars: The Last Jedi products. Toys, collectibles, books, apparel and more went on sale at 12:01 a.m. with stores around the world opening for a weekend-long celebration of all things Star Wars.
"The first Star Wars Force Friday event was truly unique, uniting fans across five continents in an unprecedented global live unboxing event ahead of thousands of midnight openings at retail" said Jimmy Pitaro, chairman, Disney Consumer Products and Interactive Media "We're excited to confirm that Star Wars Force Friday is back for The Last Jedi."
Star Wars fans around the globe embraced Force Friday in 2015, with hundreds of thousands turning up to stores at midnight to be the first to get their hands on merchandise from Star Wars: The Force Awakens. Toys from the new line were revealed during a livestream event that spans 15 cities, 12 countries and attracted millions of views on YouTube. There were nearly 3 billion Twitter impressions about the events, using #ForceFriday.
Specifically speaking to Disney's release schedule of Thor: Ragnarok and Star Wars: The Last Jedi to round out 2017 and Black Panther, Avengers: Infinity War, Star Wars Han Solo spinoff and Ant-Man and The Wasp coming in the front half of 2018 bodes well for Hasbro's relationship with Disney.
Spider-Man – A Durable Revenue Stream
Disney owns the vast majority of Marvel characters after Disney acquired Marvel due to financial distress however when it comes to Spider-Man, Sony owns the movie rights. A new agreement between Sony and Disney provides a mutually beneficial scenario. An agreement between Disney's Marvel and Sony states that Disney's Marvel can include Spider-Man in Captain America: Civil War and future properties. Both studios will keep their box office returns for any Spider-Man related revenue (e.g., Disney for Captain America: Civil War and Sony for Spider-Man: Homecoming – with box-office milestone payments to Disney for stepping in and rewriting the reboot). The take-home here is that Disney owns the merchandising rights to the Spider-Man character. Disney acquired the character rights in 2011 and thus could be a long-term reoccurring revenue stream for Disney as the Spider-Man franchise is rebooted which extends to Hasbro. This could be a significant tailwind now that Spider-Man can be included in spinoffs with Avengers and other Marvel characters with no royalty costs. Spider-Man: Homecoming has taken in $706 million worldwide and could bode well for Hasbro.
Hasbro Studios
Hasbro Studios has made a major push into original content as of late. Hasbro is releasing its first movie with My Little Pony: The movie is slated for release in October and projected to accelerate revenue in the digital and merchandise channels. Hasbro has also created a new animated series, Stretch Armstrong which will premiere on Netflix (NFLX). Hasbro Studios will reimagine the classic Stretch Armstrong into a new teenage superhero animated series into a relatable kids adventure.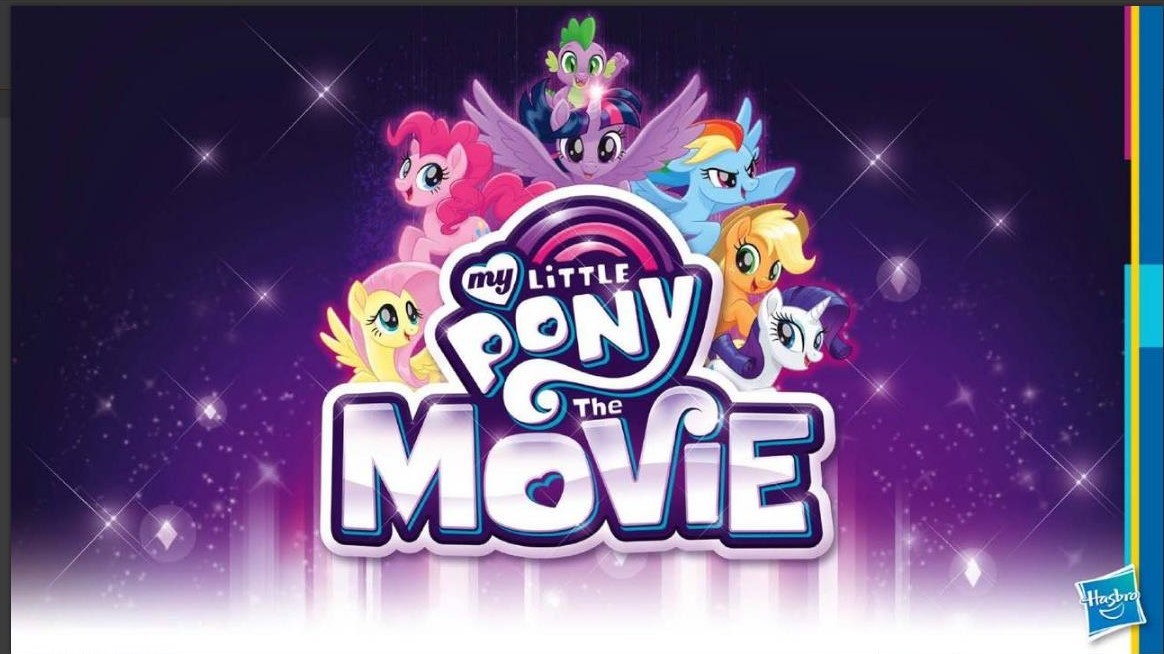 Figure 2 – My Little Pony: The Movie poster, Hasbro's first movie release
Recently, Hasbro filed a debt securities shelf registration with an undisclosed offering to grow its future business. "As we seek to grow our business in entertainment, licensing and digital gaming, we will continue to evaluate strategic alliances, acquisitions and investments, like Hasbro Studios, Boulder Media, the Network and Backflip, which may allow us to build out our competencies around the brand blueprint, such as in storytelling and digital, complement our current product offerings, allow us entry into an area which is adjacent or complementary to our toy and game business." These Hasbro initiatives will ensure growth and diversification beyond their core toy business.
Quarterly Results
Hasbro dropped after reporting its Q2 2017 numbers that beat on EPS with in-line revenue of $0.53 and $972.5 million, respectively. The stock subsequently dropped from $116 to $93 or a 20% decline shortly after that (Figure 3). I think this sell-off presents a great buying opportunity in a high-quality growth company that consistently beats quarterly EPS estimates (Figure 4).

Figure 3 – YTD stock performance of Hasbro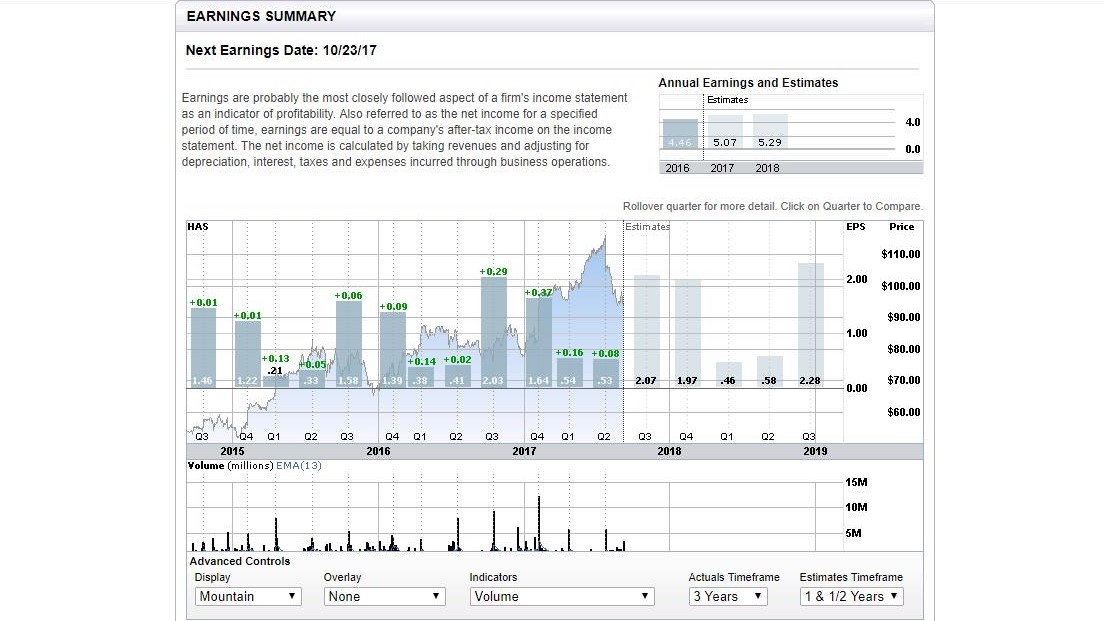 Figure 4 – Historical quarterly earnings with consistent beats in EPS numbers
Conclusion
Hasbro Inc. (NASDAQ:HAS) has many catalysts on the horizon and with the stock trading 20% off its highs with an attractive yield I think this presents a compelling long-term buying opportunity. With inroads into film via My Little Pony and Stretch Armstrong and a slew of major blockbusters though 2018, I think Hasbro has a great growth runway ahead of itself especially into weakness as of late. Taking into account Hasbro's growth, back-half of the year catalysts, trading at a P/E of ~20, boasting a 2.4% yield and initiatives within Hasbro Studios to propel growth further presents a compelling long-term buy.
Disclosure: The author has no business relationship with any companies mentioned in this article. This article is not intended to be a recommendation to buy or sell any stock or ETF mentioned.