Analysis originally distributed on October 25, 2017 By: Michael Vodicka of Cannabis Stock Trades
Cannabis oils is one of the fastest growing sub-industries in the cannabis sector.
According to a recent Health Canada report, the cannabis oil sector grew more than 871% between April 2016 and March 2017.
The reason for that incredible growth is simple - health benefits. Vaping or placing a few drops of cannabis oil under the tongue doesn't irritate the lungs like smoking cannabis.
Looking forward, this is still the beginning of the trend. Oil should continue to capture market share from dried cannabis for many years.
This migration to oils is creating a great investment opportunity.
In Canada, only a small group of licensed producers have a second license to manufacture and sell oils.
That's why I'm excited to share an undercover Canadian cannabis company.
57% of company revenue comes from oils.
Just reported 80% revenue growth.
Began shipping oils to international markets.
Let's go ahead and take a closer look.
CanniMed is a mid-sized Canadian cannabis company with a market cap of $275 million.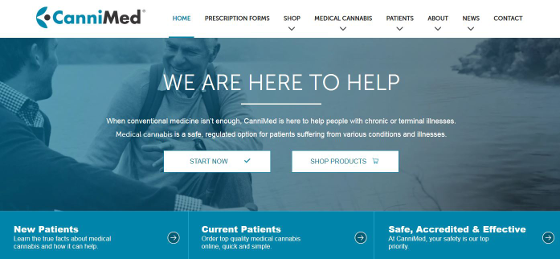 The company is a long-time industry leader in the Canadian medical cannabis industry.
Prairie Plant Systems Inc., a subsidiary of Cannimed, was an exclusive supplier to Health Canada under the previous medical cannabis system for 13 years beginning in 2001.
In 2013 Cannimed became one of the first producers to be licensed under the Marihuana for Medical Purposes Regulations (MMPR), the predecessor to the current Access to Cannabis for Medical Purposes Regulations (ACMPR).
I like the fact that Cannimed has more than a decade of experience. I think that gives the company a ton of credibility and expertise.
However - the thing that really got my attention about Cannimed is its cannabis oils business.
57% of company revenue comes from oils. And with oils booming, sales just hit a new all-time high.
Cannimed's journey into oils began in January of 2016 when it became one of the first Canadian cannabis companies to receive a permit to sell cannabis oils.
Cannimed quickly developed three oil products using dried cannabis flowers and manufactured using a food-grade alcohol process. These oil drops are placed under the tongue.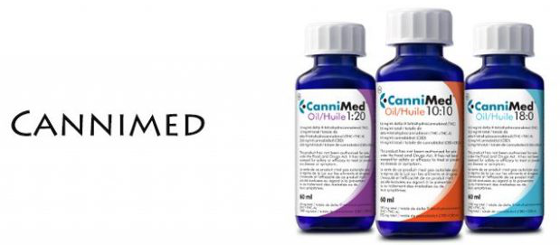 Since that landmark event, Cannimed's oils business has continued to expand.
In March of 2017, Cannimed's oil business scored another big win, landing two international export permits from Health Canada that gave it access to high-growth international markets.
In April of 2017, Cannimed announced a major expansion of its oil manufacturing facility.
"The planned Good Manufacturing Practice (GMP)-compliant ethanol extraction facility will have the initial capacity to supply the equivalent of 12 million 60 ml bottles of CanniMed Oil per year, once complete. The initial cost estimate for the facility is $10.5 million over a twenty-month schedule to commissioning."
In May Cannimed completed its first two international exports to Australia and the Cayman Islands.
In October Cannimed recorded another big regulatory victory - receiving approval from Health Canada to sell its oils in capsules.
"CanniMed Capsules are a pivotal innovation in medical cannabis therapy as they deliver medicine in a dosage form widely utilized in the pharmaceutical industry, provide precise dosing in each capsule, enhance patient convenience and will be formulated to produce long-lasting effect. CanniMed Capsules are vegan to address patient's specific dietary needs. The CanniMed Capsules production facility is fully operational with rated capacity to manufacture 11,000 capsules per hour. This high capacity will enable CanniMed to ensure ample product availability immediately upon the product launch."
Capsules are expected to be available by the end of 2017.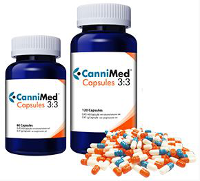 As you can see, Cannimed has been on a roll with its oil products. It's been a steady stream of progress and good news for the last 18 months.
That hard work is paying off. Cannimed just reported awesome third-quarter results.
Cannimed Just Reported Impressive Third Quarter Results
Cannimed's hard work is paying off. Recent third-quarter results were impressive.
Sales of $4.8 million in the quarter were 80 percent higher than in the comparable period of the prior year and were 29 percent higher than the second quarter of 2017.
Year-to-date sales of $11.9 million were 79 percent higher than the first nine months of the prior year and have surpassed full year fiscal 2016 sales.
Concentrated cannabis oils sales revenues were approximately 57 percent of total revenues for the current quarter.
Commenced design of a large-scale cannabinoid oils processing facility to increase current oils capacity. Civil works commenced in September 2017.
Completed installation of capsule manufacturing equipment with design capacity of up to 11,000 capsules per hour, and, after the third quarter, initiated the Health Canada approval process.
With recreational sales right around the corner, I am expecting record revenue in 2018.
Cannimed Has Rallied With The Broad Cannabis Market
Cannimed went public in December of 2016. Shares were weak in the first half of 2017 before rebounding with the broader cannabis sector. Cannimed is trading within striking distance of the 52-week high. Take a look below.

Shares of Cannimed are traded in both Canada and the United States.
In Canada shares are listed on the Toronto Stock Exchange under the ticker symbol CMED.
In the US shares traded in over-the-counter (OTC) markets under the ticker symbol CMMDF.
I see plenty of liquidity in both tickers. It's usually more cost-effective for US investors to trade US tickers.
Big Picture On Cannimed
Cannimed is a direct play on cannabis oils, one of the fastest growing sub-industries in the cannabis sector. Shares have rallied with the broader cannabis sector in the last three months, back to within striking distance of the all-time high. I am expecting Cannimed to report record sales growth in the fourth quarter and for shares to close the year trading at an all-time high.
Enjoy,
The information contained in this post is for informational and educational purposes only. The trading ideas and stock selections represented on the Cannabis Stock Trades website are not tailored to your individual investment needs. Readers and members are advised to consult with their financial advisor before entering into any trade. Cannabis stocks carry a certain level of risk and we accept no responsibility for any potential losses. All trades, patterns, charts, systems, etc. discussed are for illustrative purposes only and not to be construed as specific advisory recommendations. All ideas and material presented are entirely those of the author and do not necessarily reflect those of the publisher.